Indian Policy Current affairs 2021
Following the current events and news in the area of geography is very very important for the general studies paper in the UPSC exam. In recent times questions are set on only those topics that have made news. Regular study of Indian Policy from NCERT books or otherwise is no longer required. The idea is to follow the current affairs news related to Indian Policy and understand the Indian Policy behind those issues. This is true for all levels of teh IAS exam - prelims, mains and also the interview.
Current Affairs Quiz
Current Affairs in Indian Policy - January 2021
FoPL: It stands for Front Of Packet Labeling. It refers to symbols and rating systems, including shelf-tag labels, which are designed to summarize the key nutritional characteristics of food products. Front-of-package labels have been proposed as an approach to help consumers make healthier food choices at the point of purchase. It is also an important policy tool for countries to help consumers to make healthier food choices. India for the first time included FoPL within the draft for Food Safety and Standards (Libeling and Display Regulations), 2019. FoPL seeks to make consumers aware about products that are high in sugar, fat and salt content. It consists of two aspects namely- threshold limit and the way the limit is depicted on packets of processed food. The thresholds are based on World Health Organization norms developed after years of deliberations for countries like India.
Pawan Kumar Agarwal, chief executive of Food Safety Standards Association of India (FSSAI) which is the country's apex food regulatory has announced that the front of packet labeling will be delinked from its general labeling regulation.
Delinking: It means cutting off or breaking the connection. The decision of delinking the FoPL from labeling regulations was made because the thresholds that the companies follow were not up to Indian Standards. As per the report of Centre for Science and Environment- the 33 foods, 19 fast foods, four different types of wrapped sandwiches, fried chicken, pizza which was tested showed high content of salt and fat in the food items. FASSAI will now set a new threshold for FoPL which needs to be defined across the food categories.
BCPL: It refers to Brahmaputra Cracker and Polymer Limited. It is a central public sector undertaking. It is implementing the Assam Gas Cracker Project, which is seen as part of the implementation of the Assam peace accord signed on 15 August 1985, with a view to bring socioeconomic development of region and would also give impetus to the development of the northeastern region.
The Cabinet Committee on Economic Affairs chaired by Prime Minister Narendra Modi has approved the transfer of administrative control of Brahmaputra Cracker and Polymer (BCPL), the Central Public Sector Undertaking implementing the Assam Gas Cracker Project (AGCP) from Department of Chemicals & Petrochemicals to Ministry of Petroleum & Natural Gas (MOP&NG).
CCS: It refers to Chief of Defense Staff. The CCS chaired by the Prime Minister Narendra Modi has approved the creation of a Chief of Defense Staff (CDS) post that will function as a single point of contact for different branches of armed forces and as the Principal Military Adviser to the Defense Minister on tri-service matters. A report by a high-level committee headed by National Security Advisor Ajit Doval, which finalized responsibilities and framework for operation of CDS has also been approved by the CCS. Bipin Rawat at present is the Chairman of Chiefs of Staff Committee (CSC) is Chief of Army Staff (CoAS). However, he does not function in capacity of a CDS. The government is likely to appoint the country's first CDS in the next few days
CDS: It refers to Chief of Defence Staff. The cabinet has approved the creation of the post of chief of defence staff. The CDS will be a four-star general who maybe from the Army, the Air Force or the Navy. His salary will be equal to that of the service chief. CDS will head the department of military affairs. The department will be created under Defense Ministry. Described as 'first among equals' among service chiefs, the CDS will be tasked with trimming weapons procurement procedures and integrating operation of the armed forces. It will also serve as the unified military advisor to the Prime Minister and the Minister of Defense.
The CDS will not exercise any military command over the three service chiefs. The post will have a fixed term that has yet to be determined. All P-5 nations - the five permanent members of the United Nations Security Council - have equivalent posts.
Kargil Review Committee: It is a committee that was set up after Kargil War (1999), to examine lapses in security after war, in which Pakistani soldiers infiltrated into India, occupied key positions in Kargil Mountains and triggered the war. CDS to oversee military was first recommended by the Kargil Review Committee. In a landmark military reform, Prime Minister Narendra Modi on August 15 announced from the Red Fort that India would have a CDS as head of the tri-services.
Good Governance Day: It is observed on the birth anniversary of former Prime Minister Atal Bihari Vajpayee. On the occasion of the Good Governance Day, Dr. Jitendra Singh launched the Good Governance Index (GGI) at the event organized by the Ministry of Personnel, Public Grievances & Pensions.
GGI: It refers to Good Governance Index. It is a scientifically designed uniform tool across states to assess the status of governance and impact of various interventions and union territories. GGI seeks to provide a reference threshold for future documentation of good governance index. The other objectives of the GGI is also to give quantifiable data, to compare the state of governance in all states and UTs, enable them to formulate and implement suitable strategies for improving governance & shift to result-oriented approaches.
The ten sectors that the GGI considers are- Agriculture and Allied Sectors, Commerce & Industries, Human Resource Development, Public Health, Public Infrastructure & Utilities, Economic Governance, Social Welfare & Development, Judicial & Public Security, Environment and Citizen-Centric Governance. The states and UTs are divided into three groups: a). Big States, b). North-East & Hill States and c). UTs.
Tamil Nadu topped in Good Governance Index in the "Big States" category, Himachal Pradesh ranked first In the North East and hill states category, Madhya Pradesh, Mizoram and Daman and Diu ranked first in the agricultural ranking and Delhi, Uttarakhand and Jharkhand ranked first under the category of commerce and industries.
Mega Infrastructure Plan: Finance Minister Nirmala Sitharaman has unveiled infrastructure projects worth Rs 102 lakh crore rupees that will be implemented in the next five years as a part of the government giving a push to infrastructure development for India.
The massive infrastructure plan is for boosting Indian economic growth by the Government which involves railway project of INR 14 lakh crore, energy project of INR 25 lakh crore and INR of 20 lakh crore projects. The central government has also started a National Infrastructure Pipeline (NIP) for the first time in India. The Finance Minister released the Report of the Task Force on National Infrastructure Pipeline for 2019-2025. The NIP follows a commitment by Prime Minister Narendra Modi in his Independence Day speech, that more than Rs 100 trillion would be invested in India's infrastructure over the next five years.
TRAI: It refers to the Telecom Regulatory Authority of India. TRAI is an independent regulatory body established by the Telecom Regulatory Authority of India Act 1997 to oversee the telecommunications industry in India. It is headquartered in New Delhi.
TRAI has made amendments to the new regulatory framework for cable and broadcasting services with a view to protect consumer interests. Under this new regulatory framework the cable TV users will be able to access more channels at lower subscription price. It has capped the amount consumers will have to pay monthly for all free to air channels at Rs 160.
The new rules are part of the changes the regulator has made to its 2017 tariff order for broadcasting and cable TV services and they will be effective from 1 March 2020.
NITI Ayog: It is the think tank of the Government of India. (GoI). NITI Aayog has pitched for enactment of the National Medical Commission (NMC) Bill, 2017, observing that regulatory bodies that is- the Medical Council of India and the Nursing Council of India have failed to ensure adequate availability and quality of health professionals. So to address the shortage of qualified doctors and bridge gap in medical education, the Ayog has released its Draft "Model Concession Agreement for Setting Up Medical Colleges under Public Private Partnership (PPP)" guideline document to link new or existing private medical colleges with functional district hospital to augment medical seats. A concession agreement has been developed based on international best practices and similar PPP arrangements that are operative in Gujarat and Karnataka.
The PPP model seeks to ensure high quality and timely provision of services. They will also help in speeding up Government projects and provide better public services.
CACS & e-BCAS projects: It refers to two e-Governance projects. Union Minister for Civil Aviation Hardeep Singh Puri has launched the Biometric enabled Centralized Access Control System (CACS) and 'e-BCAS Project Training Module' to enhance security and ease of doing business at airports. These two projects were launched these projects in the presence of senior officials of the Ministry of Civil Aviation and Bureau of Civil Aviation Security (BCAS).
CACS: It refers to Centralized Access Control System. This multi-layered security system encompasses the uniqueness of the Airport Entry Permit (AEP) users, biometric authentication in addition to PIN-based identity verification through contactless smart card technology. The main objective of CACS is to digitize the employee movement process at the airports. The project also aims to facilitate the ease of processing, enhanced security and prevent unauthorized entry into airport and alert authorities to an attempted intrusion or other irregularities for immediate response.
e-BCAS: It is a Training Module which seeks to make all the activities in the Bureau of Civil Aviation Security (BCAS) transparent, user-friendly, efficient and provide an ease of doing business with the stakeholders. The 'e-BCAS' project's objective is not only to achieve a paperless office under the e-Governance initiative of Government of India but also assist more than 1.5 lac employees of various stakeholders to migrate from the manual process of training to digital platform.
GoI: It refers to the Government of India. GoI signed MoU with Wal-Mart owned e-commerce firm Flipkart for selling the products made by women self-help groups under the scheme- Deendayal Antyodaya Yojana-National Urban Livelihoods Mission (DAY-NULM) on e-commerce platform. With this MoU, women self-help groups, under DAY-NULM, will be able to sell their products online to customers across the country making them financially independent.
DAY_NULM: It is the abbreviation of Deendayal Antyodaya Yojana-National Urban Livelihoods Mission. DAY-NULM is a scheme where the women work towards reducing urban poverty through strong community institutions, skill training, access to affordable credit for self-employment, support for street vendors resulting in an appreciable improvement in their livelihoods on a sustainable basis, through building strong grassroots level institutions of the poor.
APEDA:It is an acronym for Agricultural and Processed Food Products Export Development Authority. APEDA is an apex body under the Ministry of Commerce and Industry, Government of India and is responsible for the export promotion of agricultural products. It is mandated with the responsibility of promotion and development of the export of its scheduled products. It was formed in 1986 and it's headquartered in New Delhi.
In a statement APEDA on 5th January 2020 announced that eight states namely Maharashtra, Kerala, Uttar Pradesh, Nagaland, Assam, Tamil Nadu, Punjab and Karnataka have finalized their action plan for Agriculture Export Policy (AEP) with an aim to double export as well as the income of the farmer. APEDA has been adopting a focused approach for ensuring greater involvement of the state governments for effective implementation of Agri Export Policy (AEP). The AEP was approved by the Union Cabinet in 2018.
To ensure effective implementation of Aep, APEDA held a series of meetings with state government officials and other stakeholders for preparation of state action plan which included all essential components like production clusters, capacity building, infrastructure and logistics and research and development and budget requirements for the implementation of AEP. State level monitoring committees have been formed in many of the states and cluster visits have been made by APEDA nodal officers to several product clusters. The product clusters selected are Jalandhar,(Potato), Sangli,(Grapes), Salem, (Poultry products), Theni, (Banana), Chittoor, (Mango), Indore, (Onion), Jodhpur, (Isabgol) and Chikkaballapur, (Rose Onion).
The states have setup a market intelligence cell in APEDA that reports the activity of e-market intelligence comprising of detailed market analysis, international trade issues, current scenario of the interest to Indian exporters in important markets and statistical information.
APEDA has signed a MoU with the National Cooperative Development Corporation to include co-operatives for their active role in AEP. It has also set up a 'Farmer Connect Portal' on its website to provide a platform for Farmer Producer Organizations (FPOs) and Farmer Producer Companies (FPCs) to interact with exporters. Over 800 FPOs have been registered on the portal already. The policy aims to double agricultural exports from 30 billion USD to 60 billion USD by 2022.
India and UK: The Union Cabinet chaired by the PM Narendra Modi approved the Memorandum of Understanding (MoU) signed between India and the United Kingdom on 8 January 2020 for enabling self-sufficiency for Indian railways. It was signed by the Ministry of Railways with Department for International Development and the Government of the United Kingdom on December 2, 2019. Under the agreement, the two nations agreed to jointly work towards adopting energy efficiency practices, enabling Fuel efficiency.
The objective of the MoU is to integrate renewable energy into electricity grid of railways. Workshops trainings and technological exchanges on emerging technologies on renewable energy will be conducted with the help of the UK Government. It will also aid in deploying Electric Vehicle Charging Infrastructure.
India and Sweden: The Union Cabinet chaired by Prime Minister Narendra Modi, apprised of the Agreement on cooperation in polar science between the Ministry of Earth Sciences (MoES), India and Ministry of Education and Research, Sweden. The agreement was signed on 2nd December 2019 during the visit of Their Majesties of the Kingdom of Sweden to India.
India and Sweden are signatories to the Antarctic Treaty and Protocol to the Antarctic Treaty on Environmental Protection. Sweden, one of the eight Arctic states is a member state in the Arctic Council while India has the observer status in the Arctic Council.AS both the nations has a vigorous scientific program in the Polar Regions, both in Arctic and Antarctic so the collaboration between India and Sweden will enable the sharing of expertise between them.
India and BMGF: The Union Cabinet, chaired by the Prime Minister Shri Narendra Modi, has given its ex-post-facto approval on the Memorandum of Cooperation (MoC) between Department of Health & Family Welfare (DOHFW), Government of India and Bill & Melinda Gates Foundation (BMGF) on cooperation in the field of Health. The agreement was signed in November, 2019 during the visit of Mr. Bill Gates, Co-Chair and Trustee of BMGF to Delhi. The BMGF agreed to work with the Ministry to strengthen health sector of the country.
The MoC aims to reduce child mortality, morbidity, maternal mortality and neonatal mortality, reduce burden of diseases such as Lymphatic Filariasis, Visceral Leishmaniasis and TB, improve quality of family planning methods, and to strengthen health systems, including aspects such as budget utilization, management and skills of human resources for health, digital health, strengthening supply chains and monitoring systems.
A Program Action Committee (PAC) is to be set up to further elaborate the details of cooperation and to oversee the implementation of this Memorandum of Cooperation.
India and France: The Union Cabinet, chaired by the Prime Minister Shri Narendra Modi, has given its approval for the ratification of Migration and Mobility Partnership Agreement between India and France. The Agreement was signed in March, 2018 during the State Visit of the French President to India and it is valid for 7 years and incorporates provisions for auto-renewal.
The agreement not only aims to foster the mobility of students, researchers, academics, and skilled professionals between the countries but also strengthen cooperation on issues including human trafficking and irregular migration.
The Agreement marks India's expanded multi-faceted relationship and confidence with France.
India-Mongolia: On January 8, 2020, the Union Cabinet chaired by PM Modi approved the agreement between India and Mongolia to explore outer space for civilian and peaceful purposes. The agreement was signed on September 20, 2019 in New Delhi during the state visit of President of Mongolia to India.
This Agreement shall enable cooperation in the potential fields such as, space science, technology and applications including remote sensing of the earth, satellite communication and satellite based navigation, Space science and planetary exploration, use of spacecraft and space systems and ground system, and application of space technology.
Under the agreement, there is a plan to set up a Joint Working Group, drawing members from Department of Space (DOS) and Indian Space Research Organization (ISRO) and Communications and Information Technology Authority of the Government of Mongolia. The joint working group will chalk out the plan of action and the means of implementing the agreement.
APEDA: It refers to Agricultural and Processed Food Products Development Authority. It is an export promotion organization under Ministry of Commerce & Industries, Government of India. It was established in 1986. It is headquartered in New Delhi. It is mandated with the responsibility of promotion and development of the export of its scheduled products.
Recently, APEDA (Agricultural and Processed Food Products Development Authority) has added 135 laboratories to the existing 51 laboratory. With this initiative, the total number of agricultural product testing laboratories in the country has increased to 186. The new laboratories installed in states with high agricultural potential includes 35 in Maharashtra, 23 in Gujarat, 10 in Andhra Pradesh & Telangana, 23 in Tamil Nadu and 17 in Karnataka. This initiative is important as Laboratory testing requirements are crucial in agri export supply chain.
To further strengthen the laboratory network, APEDA has taken a policy decision for simplification of APEDA recognition of laboratories. It has been decided that the laboratories which are National Accreditation Board for Testing and Calibration Laboratories (NABL) accredited will be recognized by APEDA. These laboratories will be added in the network of APEDA recognition laboratories.
This policy aims to enable the exporters to have easy access to the laboratories for testing of APEDA scheduled products for exports.
NITI Aayog: It is an abbreviation for National Institution for Transforming India. The NITI Aayog is a policy think tank of the Government of India, founded on 1 January 2015. NITI Aayog was established in 2015 replacing Planning Commission. It was established with the aim to achieve sustainable development goals with cooperative federalism by fostering the involvement of State Governments of India in the economic policy-making process using a bottom-up approach. The Chair person of NITI Aayog is the Prime Minister of India Narendra Modi. The Chief Executive Officer (CEO) of NITI Aayog is Shri Amitabh Kant and the Vice-Chairperson of the council is Dr. Rajiv Kumar.
Recently, the Vice-Chairman of NITI Aayog Dr. Rajiv Kumar released its vision for the National Data and Analytics Platform (NDAP).
The platform aims to democratize access to publicly available government data which will be powered by a user friendly search engine, backed by seamless navigation, with a world class user interface.
It will not only host the latest datasets from various government websites, present them coherently, and provide tools for analytics and visualization but will also follow a user-centric approach and will enable data access in a simple and intuitive portal tailored to the needs of a variety of stakeholders.
Standard Operating Procedures (SOPs) will be developed to keep data updated and there will be a Technical Advisory Group (TAG) consisting of sector and technology experts to provide guidance on the development of the platform, management of data, and aligning the platform for user-needs.
The first version of the platform is expected to be launched by the year 2021.
PRAGATI: It stands for Pro-Active Governance and Timely Implementation, involving Central and State governments. It is an ICT based multi-modal platform which is a unique intefrating and interactive platform. It was launched by Prime Minister Shri Narendra Modi on 25th March 2015. The aim of PRAGATI is to address common man's grievances, and to simultaneously monitor and review important programmes and projects of the Government of India as well as Projects flagged by State Governments.
Recently, Prime Minister Narendra Modi chaired the 32nd PRAGATI interaction and discussed progress of several projects. Among these projects, 9 were delayed projects worth Rs. 24000 that are related to Railways, Road Transport and Highways and Petroleum and Natural Gas.
The progress under insurance schemes of Pradhan Mantri Jeevan Jyoti Bima Yojana (PMJJBY) and Pradhan Mantri Suraksha Bima Yojana(PMSBY), the resolution of grievance redressal related to 47 government programmes and schemes across 17 diverse sectors and the progress under Crime and Criminal Tracking Network and Systems project- a comprehensive and integrated system for effective policing through e-Governance was also reviewed.
India & Ghana: Indian Oil Corporation Ltd (IOCL) signed a memorandum of understanding (MoU) with Ghana's National Petroleum Authority (NPA) on 23 January 2020 at Shastri Bhawan, New Delhi. The MoU was signed in the presence of Oil Minister Dharmendra pradhan and Michael Aaron, High Commissioner of Ghana to India.
The purpose of this MOU is to strengthen cooperation between both the countires as well as in the field of Petroleum in particular LPG in which by IOC would support the NPA on the successful implementation of the Re-circulation Model (CRM) of LPG. IOC will support to NPA in development of health, safety, security and environment (HSSE) standards as well as design licensing, permit and legal framework. It will help NPA develop economics for LPG bottling plant, pricing structure, and communication strategies. It will also Provide assistance in areas of infrastructure development for the new LPG value chain, support for upgrading capacities of institutions along with policy development and review.
Inspired by the success of Indian government's flagship programme Ujjwala, Ghana had sought India's help to build a similar distribution infrastructure in their country.
PMUY: It refers to Pradhan Mantri Ujjwala Yojana. PMUY was launched by Prime Minister of India Narendra Modi on 1 May 2016 to distribute 50 million LPG connections to women of BPL (below the poverty line) families. It was launched to safeguard health of children and women by replacing firewood with LPG. 8 crore cooking gas connection were provided to poor women in less than 3 years.
CCEA: It refers to Cabinet Committee on Economic Affairs. CCEA has a mandate to review economic trends on a continuous basis, as also the problems and prospects, with a view to evolving a consistent and integrated economic policy framework for the country. The Prime Minister is the head of this committee. Cabinet ministers of various ministries are its members. Its important functions are to direct and coordinate the governmental activities in the economic sphere.
Recently, the CCEA chaired by the Prime Minister Narendra Modi approved the proposal of legislative Department in allowing the Election Commission of India (ECI) to enter into Memoranda of Understanding (MoU) with Independent High Authority for Elections of Tunisia (ISIE) and the Papua New Guinea Electoral Commission(PNGEC) for elections for cooperation in the field of electoral management and administration. The MoU aims to provide technical assistance and capacity support for the ISIE and PNGEC for elections and also for cooperation in the field of electoral management and administration in their respective countries.
The Cabinet has also approved the agreements in the field of mutual Legal Assistance in Criminal Matters, cooperation in the field of early childhood care, oil and natural gas, and Geology and Mineral Resources between India and Brazil. The MOUs aims to strengthen relations and promote bilateral cooperation.
MoRD: It refers to the Ministry of Rural Development. MoRD is a branch of the Government of India. It is entrusted with the task of accelerating the socio-economic development of rural India. Its focus is on health, education, drinking water, housing and roads. The current Minster of MoRD is Narendra Singh Tomar.
Recently, the Ministry of Rural Development (MoRD) signed a Memorandum of Understanding (MoU) with Bill and Melinda Gates Foundation (BMGF) under the Deendayal Antyodaya Yojana, National Rural Livelihoods Mission (DAY-NRLM). The MoU was signed by Alka Upadhyaya, Additional Secretary, MoRD and by Alkesh Wadhwani on behalf of the Gates Foundation.
The MoU aims to strengthen grassroots institutions of the rural poor. The aim of DAY-NRLM is to reduce poverty through institutions of marginalized rural women for promotion of gainful self-employment while creating skilled wage employment opportunities. The MoU not only seeks to remove barriers such as poor health, gender inequality and lack of opportunities for women entrepreneurship but also provide them access to financial institutions and markets. The Mou will also help the Ministry to use of the expertise of the Bill and Melinda Gates Foundation, and leverage its network, to provide technical assistance and support to the DAY-NRLM.
E-Sampada: It is the name of a new Web Portal and Mobile App that has been dedicated to the nation by the Minister of Housing and Urban Affairs Hardeep Singh Puri on Good Governance Day.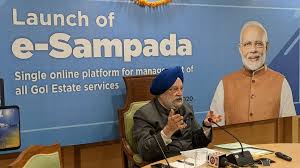 E-Sampada provides a single-window for all the services including an allotment for over one lakh government residential accommodations, office space allotment to government organizations in 45 office complexes in 28 cities and booking of 1,176-holiday homerooms.
This new web portal provides online facility to users across India to lodge complaints, submit documents and appear for the virtual hearing. In its endeavor to provide 'One Nation, One System', the erstwhile 4 websites namely - gpra.nic.in, estates.gov.in, eawas.nic.in, holidayhomes.nic.in and two Mobile Apps (m-Awas & m-Ashoka5) of the Directorate of Estates have been integrated into one.
Cabinet: The Union Cabinet chaired by Prime Minister Narendra Modi, recently approved the proposal for revision of the guidelines for obtaining license for providing Direct-To-Home (DTH) broadcasting service in India.
The salient features of the Cabinet's decision as mentioned by Information and Broadcasting Minister Prakash Javadekar are as follows:
License for the DTH will be issued for a period of 20 years compared to the license for all service providers which was issued for a duration of 10 years, according to the Telecom Regulatory Authority of India (TRAI). The period of License may also be renewed by 10 years at a time.
License fee has been revised from 10% of GR (Gross Revenue) to 8% of AGR (Adjusted Gross Revenue) which will be calculated by deduction of GST from GR.
License Fee will be collected on quarterly basis in lieu of presently annual basis.
DTH operators shall be permitted to operate to a maximum of 5 percent of its total channel carrying capacity as permitted platform.
The sharing of Infrastructure between DTH operators willing to share DTH platform and transport stream of TV channels, on voluntary basis, will be allowed.
The cap of 49% FDl in the existing DTH guidelines will be aligned with the extant Government (DPIIT's) policy on FDl as amended from time to time. It will allow 100% foreign direct investment (FDI).
Electricity (Rights of Consumers) Rules 2020: The Minister of State (Independent Charge) for Power and New and Renewable Energy R K Singh recently announced the new 'Electricity (Rights of Consumers) Rules, 2020.
As per these rules, the consumers across the country will have the right to a minimum standard of service for supply of electricity.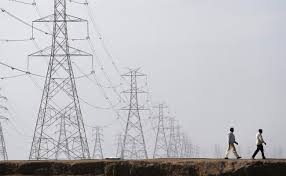 The rules provide for penalties for power distribution utilities (discoms) for not maintaining mandated standards of services.
The distribution licensee shall supply 24×7 power to all consumers unless stated otherwise for a specific category, such as an agricultural connection.
The consumer shall have the option to pay bills online or offline. Besides, there would be provision for advance payment of bills.
These rules provide for Rights of consumers and Obligations of Distribution licensees.
The key areas which are covered in the Electricity (Rights of consumers) Rules are as follows:
Rights of consumers and Obligations of Distribution licensees
Release of new connection and modification in existing connection
Metering arrangement
Billing and Payment
Disconnection and Reconnection
Reliability of supply
Consumer as Prosumer
Standards of Performance of licensee
Compensation Mechanism
Call Centre for Consumer Services
Grievance redressal mechanism
AB-PMJAY SEHAT Scheme: AB-PMJAY stands for Ayushman Bharat Pradhan Mantri Jan Arogya Yojana while SEHAT stands for Social, Endeavour for Health and Telemedicine. AB-PMJAY SEHAT scheme is a health insurance scheme for the Union Territory.
Recently, the Prime Minister of India Narendra Modi virtually launched the AB-PMJAY SEHAT scheme. The scheme aims to extend health insurance coverage to all residents of Jammu and Kashmir.
The AB-PMJAY SEHAT scheme would work in convergence with Pradhan Mantri Jan Arogya Yojana (PM-JAY). It seeks to benefit all resident of the newly formed union territory (UT) "irrespective of their socio-economic status
It will provide free of cost insurance cover to all the residents of the UT of J&K. It will also provide financial cover up to Rs.5 Lakh per family on a floater basis to all residents of the UT of J&K and an operational extension of PM-JAY to 15 lakh (approximately) additional families.
PM-JAY: It refers to the Pradhan Mantri Jan Arogya Yojana. PM-JAY is a pioneering initiative of Prime Minister Narendra Modi to ensure that poor and vulnerable population is provided health cover. This initiative is part of the Government's vision to ensure that its citizens – especially the poor and vulnerable groups have universal access to good quality hospital services without anyone having to face financial hardship as a consequence of using health services.
The programme is a part of Union Government and part of the Indian government's National Health Policy. It was launched in September 2018 by the Ministry of Health and Family Welfare. That ministry later established the National Health Authority as an organization to administer the program.
It is the world's largest government sponsored healthcare program. It provides a cover of Rs 500,000 per family per year for secondary and tertiary care hospitalisation across public and private empanelled hospitals in India. The benefit of Rs 5,00,000 is on a family floater basis. This means that it can be used by one or all members of the family.
It covers medical procedures including nephrology,oncology, cardiology, etc and up to 3 days of pre-hospitalisation and 15 days post-hospitalisation expenses like diagnostics and medicines are also included in the scheme.
R P Tiwari Panel: It is seven-member committee, headed by Vice-Chancellor of Central University of Punjab R P Tiwari set up by UGC (University Grants Commission) to consider the issue (of) holding common entrance test at undergraduate level only from the next academic year.
The government is exploring the feasibility of holding a common entrance test for undergraduate admissions across all central universities from the next academic year.
As per the new National Education Policy (NEP), released in July 2020, it advocated reducing the number of entrance tests to "eliminate the need for taking coaching for these exams".
Ministry of Education (MoE) runs about 40-odd central universities and collectively, all of them have about 1 to 1.25 lakh seats across different disciplines at the undergraduate level. Of these, at present, about 16 central universities, all set up under the UPA-II government, have a common entrance test for Bachelor's study.
If the NEP suggestion is implemented, the National Testing Agency (NTA) will be tasked to conduct a common aptitude test as well as specialised common exams for different disciplines at least twice a year, for admission to bachelor's in central universities.
National Testing Agency (NTA): The NTA is an Indian government agency that has been approved by the Union Council of Ministers and established in November 2017. It has been established as a premier, specialist, autonomous and self-sustained testing organization to conduct entrance examinations for admission/ fellowship in higher educational institutions. The government appointed Vineet Joshi as the first Director-General of the agency.
UGC: It refers to the University Grants Commission. The UGC India is a statutory body set up by the Government of India in accordance to the UGC Act 1956 under Ministry of Education, and is charged with coordination, determination and maintenance of standards of higher education. It was formed on 28 December 1953 by Maulana Abul Kalam Azad, the Minister of Education, Natural Resources and Scientific Research. It provides recognition to universities in India, and disbursements of funds to such recognized universities and colleges.
Note: A proposal to replace it with another new regulatory body called HECI is under consideration by the Government of India (GoI).
Current Affairs in Indian Policy - December 2020
E-Sampada : It is the name of a new Web Portal and Mobile App that has been dedicated to the nation by the Minister of Housing and Urban Affairs Hardeep Singh Puri on Good Governance Day.
E-Sampada provides a single-window for all the services including an allotment for over one lakh government residential accommodations, office space allotment to government organizations in 45 office complexes in 28 cities and booking of 1,176-holiday homerooms.
This new web portal provides online facility to users across India to lodge complaints, submit documents and appear for the virtual hearing. In its endeavor to provide 'One Nation, One System', the erstwhile 4 websites namely - gpra.nic.in, estates.gov.in, eawas.nic.in, holidayhomes.nic.in and two Mobile Apps (m-Awas & m-Ashoka5) of the Directorate of Estates have been integrated into one.


Cabinet:The Union Cabinet chaired by Prime Minister Narendra Modi, recently approved the proposal for revision of the guidelines for obtaining license for providing Direct-To-Home (DTH) broadcasting service in India.



The salient features of the Cabinet's decision as mentioned by Information and Broadcasting Minister Prakash Javadekar are as follows:
License for the DTH will be issued for a period of 20 years compared to the license for all service providers which was issued for a duration of 10 years, according to the Telecom Regulatory Authority of India (TRAI). The period of License may also be renewed by 10 years at a time.
License fee has been revised from 10% of GR (Gross Revenue) to 8% of AGR (Adjusted Gross Revenue) which will be calculated by deduction of GST from GR.
License Fee will be collected on quarterly basis in lieu of presently annual basis.
DTH operators shall be permitted to operate to a maximum of 5 percent of its total channel carrying capacity as permitted platform.
The sharing of Infrastructure between DTH operators willing to share DTH platform and transport stream of TV channels, on voluntary basis, will be allowed.
The cap of 49% FDl in the existing DTH guidelines will be aligned with the extant Government (DPIIT's) policy on FDl as amended from time to time. It will allow 100% foreign direct investment (FDI).

Electricity (Rights of Consumers) Rules 2020 :: The Minister of State (Independent Charge) for Power and New and Renewable Energy R K Singh recently announced the new 'Electricity (Rights of Consumers) Rules, 2020.
As per these rules, the consumers across the country will have the right to a minimum standard of service for supply of electricity.
The rules provide for penalties for power distribution utilities (discoms) for not maintaining mandated standards of services.
The distribution licensee shall supply 24×7 power to all consumers unless stated otherwise for a specific category, such as an agricultural connection.
The consumer shall have the option to pay bills online or offline. Besides, there would be provision for advance payment of bills.

These rules provide for Rights of consumers and Obligations of Distribution licensees.

The key areas which are covered in the Electricity (Rights of consumers) Rules are as follows:
Rights of consumers and Obligations of Distribution licensees
Release of new connection and modification in existing connection
Metering arrangement
Billing and Payment
Disconnection and Reconnection
Reliability of supply
Consumer as Prosumer
Standards of Performance of licensee
Compensation Mechanism
Call Centre for Consumer Services
Grievance redressal mechanism