Indian Policy Current affairs 2021
Following the current events and news in the area of geography is very very important for the general studies paper in the UPSC exam. In recent times questions are set on only those topics that have made news. Regular study of Indian Policy from NCERT books or otherwise is no longer required. The idea is to follow the current affairs news related to Indian Policy and understand the Indian Policy behind those issues. This is true for all levels of teh IAS exam - prelims, mains and also the interview.
This Week Affairs
Current Affairs Quiz
Current Affairs in Indian Policy - March 2021
ASKDISHA: It is a Hindi Version of Artificial Intelligence-based chatbot. Artificial Intelligence based ASKDISHA was initially launched in English language. ASKDISHA chatbot is developed to resolve queries of railway passengers over the internet pertaining to various services offered by IRCTC both in English as well as Hindi. It has been launched on the ticketing website www.irctc.co.in and tourism website www.irctctourism.com of its PSU, Indian Railways Catering & Tourism Corporation Limited (IRCTC). IRCTC also plans to launch ASKDISHA in more languages along with many other additional features in the near future.
Chatbot: The chatbot is a special computer programme designed to simulate conversation with users, especially over the internet. It is the first-of-its-kind initiative by IRCTC. It is aimed at facilitating accessibility by answering users' queries pertaining to various services offered to railway passengers.
PM-KISAN: It refers to Pradhan Mantri Kisan Samman Nidhi. It is a Central Sector scheme initiative by the government of India in which all farmers will get up to Rs 6,000 per year as minimum income support. The initiative was announced by Piyush Goyal during the 2019 Interim Union Budget of India on 1 February 2019.
Recently, on 24 February 2020 the successful completion of one year of PM-KISAN was celebrated. In order to commemorate its success, PM Kisan Mobile app was launched by the Union Minister for Agriculture & Farmers' Welfare, Rural Development & Panchayati Raj, Shri Narendra Singh Tomar. PM Kisan Mobile App is launched to achieve GoI's goal of "Doubling Farmers' Income by 2022" easily.
The main aim of PM Kisan Mobile App is to help farmers learn about their payment status, their eligibility towards a scheme and many other information.
RAISE 2020: It refers to 'Responsible AI for Social Empowerment 2020. It is India's first Artificial Intelligence summit to be organized by the Government in partnership with Industry and Academia.
Recently, the Government of India (GoI) announced the mega event, RAISE 2020 to be held from April 11-12 in New Delhi. The summit will be attended by experts of Artificial Intelligence from all over the world. The main focus of the summit will be to exchange ideas to use AI for social empowerment, inclusion and transformation in key areas like healthcare, education, agriculture, and smart mobility amongst other sectors. The main aim to implement AI in social transformation is that it will help in bringing regulatory changes. It will also improve the efficiency of workplaces.
Suposhit Maa Abhiyan: It is a scheme launched by the Lok Sabha speaker Shri Om Birla recently in Kota, Rajasthan. The scheme will cover the whole of India. The Scheme is launched to help India achieve its target of "Malnutrition Free India" by 2022. The main objective of this campaign is to provide nutritional support to pregnant women and adolescent girls. The initiative will not only look after the women till pregnancy but will also take care of their newborn children.
Under the scheme, around 1000 women will be given nutritional food for 1 month. At the same time, the health of the child, including medical examination, blood, medicine, delivery, will be taken care of.
This is being done to so that the future generation of India will be mentally and physically strong.
APEDA: It refers to The Agricultural and Processed Food products Export Development Authority. APEDA is an export promotion organization under Ministry of Commerce & Industries, Government of India. It is responsible for promotion and development of the export of its scheduled products. It was founded in 1986 and is headquartered in New Delhi. It works under the Ministry of Commerce and Industry, Government of India (GoI).
Recently, APEDA signed MoUs with IIT Delhi, Quality Council of India (QCI) and Indian Chamber of Food and Agriculture (ICFA). The main objective of the MoU is to utilize its expertise to work together to boost the activities in the interest of agriculture and allied sectors to bring better value to the stakeholders.
The Agriculture Export Policy which was launched in 2018 was framed with a focus on agriculture export-oriented production, export promotion, better price realization to farmer and synchronization within policies and programmes of Government of India
ITPO: It refers to India Trade Promotion Organisation. ITPO is the nodal agency of the Government of India under aegis of Ministry of Commerce and Industry (India) for promoting country's external trade. It was founded on 1st April 1977. It is headquartered in New Delhi. The current Chairman of ITPO is LC Goyal.
Recently, The 35th edition of AAHAR - the Food and Hospitality fair began in New Delhi. The fair will be open from 3rd March to 7th March 2020.
This 5 day-long fair was organized by India Trade Promotion Organisation, ITPO, with support of the Ministry of Food Processing Industries, Agriculture and Processed Food Products Development Authority and several apex industry associations.
A wide range of food products, machinery, hospitality, Food and Beverage Equipment and Decoration items, and Confectionery items from over 750 participants from India and overseas were presented at the fair.
The main aim of exhibitions like AAHAR not only promote but also transform the various sectors of the economy and are the lifeline for the exhibition industry. AAHAR is one of Asia's best known brands in Food & Hospitality shows.
Fuel Humsafar: It is a mobile app for doorstep diesel delivery. Labour Minister Santosh Gangwar recently launched a mobile application 'Fuel Humsafar' for delivery of diesel at doorsteps of Housing societies, hotels and hospitals in the national capital region.
The app will be used for the fuel delivery services to housing societies, hospitals, hotels malls, construction sites, industries, banquets and other bulk buyers of diesel in various NCR cities, including Ghaziabad, Gurugram, Noida, Faridabad, Hapur, Kundli, Manesar, and Bahadurgarh. Humsafar has 12 bowser tankers in varying capacity from 4 kilolitres to 6 kilolitres and an experienced team of 35 people.
A new Innovative tech idea like 'Humsafar' aims to bring new technology and know-how to the market as well as generate employment that will positively impact the economy as well as the bulk consumers of diesel.
Delimitation Commission: Delimitation Commission or Boundary Commission is set up by the Government of India under the rules of the Constitution. It has been constituted 4 times in India. For the first time in 1952 under the Delimitation Commission Act, 1952. For the second time in 1963 under Delimitation Commission Act, 1962. For the third time in 1973 under Delimitation Act, 1972 and for the forth time in 2002 under Delimitation Act, 2002. Delimitation Commission is an independent commission that sets the size, boundary of Constituencies in India. It is a high power body whose orders have the force of law and cannot be called in question before any court. The main function of the commission is redrawing the boundaries of the various assembly and Lok Sabha constituencies based on a recent census. The Delimitation Commission is appointed by the President of India and works in collaboration with the Election Commission of India. At present it was appointed by the current President of India Ram Nath Kovind.
Recently, the Central Government, under the section 3 of the Delimitation Act, 2002, has set up a Delimitation Commission. It is formed under the former Supreme Court judge Ranjana Prakash Desai. It has been constituted to set up the delimitation of Assembly and Parliamentary constituencies of the Union Territory of Jammu and Kashmir (J&K) and the northeastern states of Arunachal Pradesh(AP), Assam, Manipur and Nagaland.
The Delimitation for Jammu and Kashmir is to be carried out according to Jammu and Kashmir Reorganization Act, while for the northeastern states of Arunachal Pradesh(AP), Assam, Manipur and Nagaland will delimit the constituencies in accordance with the provisions of the Delimitation Act, 2002.
GoI: It refers to the Government of India. GoI has planned to create a total of 75 lakh Self Help Groups (SHGs) by 2022 to enable more women to get livelihood. This was announced by the Union Minister for Agriculture & Farmers' Welfare, Rural Development and Panchayati Raj, Shri Narendra Singh Tomar on the 8 March 2020. The announcement was made by him while addressing a programme on Women's Empowerment to mark International Women's Day in New Delhi. The main focus of the Ministry is towards women's liberation. Under this programme the GoI is not only supporting women and rural population but also providing them with platforms like the Government e-Marketplace for fetching better prices for their products. The funds will be provided by the Government.
Women's Self Help Groups (SHGs): The SHGs are the backbone of poverty alleviation programmes. NABARD (National Bank for Agriculture and Rural Development) introduced the concept of Self-Help Groups in 1992 under the guidelines of RBI. There are over 60 lakh SHGs across the country mobilizing more than six crore 73 lakh women. The SHGs not only help to promote Gender Equity, Social Integrity, Financial Inclusion and help raise voice of marginalized section but it also helps to improve efficiency of Government Schemes.
The most successful SHG project is the "Kudumbashree" project which was launched in the state of Kerala 1998.
Kisan Rail Scheme: It is a scheme that was introduced by the Finance Minister Nirmala Sitaraman in the Union Budget 2020-21. The scheme was aimed at setting up a chain to transport highly perishable goods like meat, milk and fish through the public private partnership method. The Kisan Rail includes refrigerated coaches in Express and Freight trains.
Recently, the Union Government formed a committee for the implementation of Kisal Rail. The panel comprises the representatives from the railways and departments of the agriculture ministry. The function of the committee will be to monitor the creation of cold storage supply chain for perishable goods. The perishable goods are to be transported through freight and express trains with refrigerated coaches.
TRIFED: It refers to Tribal Cooperative Marketing Development Federation of India. TRIFED is a national-level apex organization. It functions under the Ministry of Tribal Affairs. It was founded in 1987. It works towards marketing development of tribal products and provides marketing support to the products made by tribals through a network of retail outlets. The current Managing Director of TRIFED is Pravir Kumar.
Recently, TRIFED launched "Tech for Tribal" initiative. It was launched on 19th March 2020 by TRIFED along with IIT-Kanpur along with IIT-Roorkee, IIM Indore, Kalinga Institute of Social Science, Bhubaneshwar and SRIJAN. This programme is supported by Ministry of MSME. The main objective of the initiative is to provide entrepreneurship skills to the tribal people enrolled under the Pradhan Mantri VanDhan Yojana(PMVDY).
TRIFED has drawn out a Five Year strategy for 10X impact in Tribal development. This initiative in later stages will be linked to Van Dhan Vikas Kendra (VDVK). The main aim of VDVKs is to provide capacity building and skill upgradation.
PMVDY: It refers to Pradhan Mantri Van Dhan Yojana. PMVDY is an initiative of the GoI that was launched in 2018 in 27 states. The Scheme aims to strengthen tribal producer companies. TRIFED is the nodal agency implementing the scheme.
APEDA: It stands for Agricultural and Processed Food Products Export Development Authority. APEDA is an apex body under the Ministry of Commerce and Industry, Government of India. It is responsible for the export promotion of agricultural products. It was founded in 1986. It is headquartered in New Delhi.
Recently, APEDA inked a MoU with Small Farmers Agribusiness Consortium(SFAC) for the development of agriculture sector. The MoU aims to uplift the Small Farmers Agribusiness Consortium(SFAC) and create awareness programs, outreach programs and workshops of various stakeholders.
As per the MoU, both APEDA and SFAC will work together to link the FPOs with the exporters. APEDA will also facilitate certification of organic produce/areas by the Farmer Producer Companies (FPCs) assisted or identified by SFAC.
National Technical Textile Mission: The Cabinet Committee on Economic Affairs, chaired by the Prime Minister Shri Narendra Modi has approved the proposal for creation of National Technical Textiles Mission for a period of 4 years (2020-21 to 2023-24) with an outlay of Rs.1480 crores. The National Technical Textiles Mission will have four components which are research, innovation and development, promotion and market development, export promotion and education, and training and skill development.
The focus of the Mission is on the development in usage of technical textiles in various flagship missions as well as programmes of the country. The main objective of the mission is an overall improvement in cost economy, water and soil conservation along with better agricultural productivity and higher income to farmers per acre of land.
The mission will also add to the promotion of manufacturing and exports activities in India. The use of geo-textiles in highways, railways and ports will result in robust infrastructure, reduced maintenance cost and higher life cycle of the infrastructure assets.
The work of the Mission is not only the promotion of innovation amongst young engineering /technology/ science standards and graduates along with creation of innovation and incubation centres and promotion of start-up and Ventures but also to generate 2 lakhs jobs in organized/ unorganized sector in the country along with holistic development of entire technical textile sector on pan-India basis.
Pilot Pey Jal Survekshan: The Ministry of Housing and Urban Affairs (MoHUA) recently launched a Pilot Pey Jal Survekshan under Jal Jeevan Mission- Urban, JJM-U.
As the part of the survey, Pilot Pey Jal Survekshan 2021 will be conducted in cities to ascertain equitable distribution of water and reuse of wastewater through a challenge process.
It will also help in mapping the water bodies with respect to quantity and quality of water through a challenge process.
The Pilot survey, as its first step, will be launched in 10 cities, which are Agra , Badlapur, Bhubaneswar, Churu, Kochi, Madurai, Patiala, Rohtak, Surat and Tumkur.
Based on responses received in all 500 cities, the survekshan will be extended to AMRUT (Atal Mission for Rejunevation and Urban Transformation) cities.
Jal Jeevan Mission- Urban (JJM-U):
JJM-U was announced during the Union Budget for FY 2021-22 under the Ministry Housing and Urban Affairs.
The mission seeks to provide universal coverage of water supply to all households with functional taps which also includes sewerage and septage management in 500 AMRUT cities to make them water-secure and rejuvenation of water bodies to augment sustainable freshwater supply and create green spaces and sponge cities to reduce floods and enhance amenity value through an Urban Aquifer Management plan.
JJM-U is designed to provide universal coverage of water supply to all households through functional taps in all 4,378 statutory towns.
The mission has been launched in accordance with Sustainable Development Goal- 6.
The total outlay proposed for JJM (U) is 2 lakh 87 thousand crore rupees which includes 10 thousand crore rupees for continuing financial support to AMRUT Mission.
The mission also complements the Jal Jeevan Mission (Rural) that was launched to ensure the supply of 55 litres of water per person per day to every household in rural areas.
It aims to provide Functional Household Tap Connections (FHTC) in the rural areas by 2024.
AMRUT Mission:
The Atal Mission for Rejuvenation and Urban Transformation (AMRUT) was launched by the Ministry of Housing and Urban Affairs (MoHUA), Government of India (GoI).
The mission was launched on 24 June 2015 by Prime Minister Narendra Modi with the aim of providing basic civic amenities like water supply, sewerage, urban transport, parks as to improve the quality of life for all especially the poor and the disadvantaged.
National Hydrogen Energy Mission (NHEM): Recently, the Finance Minister Nirmala Sitharaman in her budget speech formally announced the National Hydrogen Energy Mission (NHEM) which aims for generation of hydrogen from green power resources fulfilling the announcement made by Prime Minister in November 2020. The government plans to produce green hydrogen by using the country vast renewable resources.
The Ministry of New and Renewable Energy (MNRE) has disclosed that the draft regulations for NHEM will be finalised by the end of this month and will thereafter proceed for approval of the Union Cabinet
The reason for NHEM by the Government is because of the following advantages:
It is a clean-burning molecule, which can decarbonize a range of sectors including iron and steel, chemicals, and transportation.
Renewable energy that cannot be stored or used by the grid can be channelled to produce hydrogen.
The proposal in the Budget will be followed up with a mission draft in the couple of months — a roadmap for using hydrogen as an energy source.
Philosophy behind NHEM:
The electricity grid of India is predominantly coal-based and will continue to be so.
In several countries that have gone in for an EV push, much of the electricity is generated from renewables — in Norway for example, it is 99 per cent from hydroelectric power.
Experts believe hydrogen vehicles can be especially effective in long-haul trucking and other hard-to-electrify sectors such as shipping and long-haul air travel.
Using heavy batteries in these applications would be counterproductive, especially for countries such as India, where the electricity grid is predominantly coal-fired.
Hydrogen as an element:
It is the most abundant chemical substance in the universe, constituting roughly 75% of all baryonic mass.
However, this most common element in nature is not found freely. It exists only combined with other elements and has to be extracted from naturally occurring compounds like water (which is a combination of two hydrogen atoms and one oxygen atom).
Hydrogen is a colourless, odourless, tasteless, flammable gaseous substance that is the simplest member of the family of chemical elements.
It is the chemical element with the symbol H and atomic number 1.
With a standard atomic weight of 1.008, hydrogen is the lightest element in the periodic table.
Non-remnant stars are mainly composed of hydrogen in the plasma state.
Hydrogen gas was first artificially produced in the early 16th century by the reaction of acids on metals.
This fuel can be produced from various sources like natural gas, nuclear power, biomass, and renewable power like solar and wind.
There are three types of hydrogen – grey, blue and green.
The fuel produced from fossil fuels is called grey hydrogen. This constitutes the bulk of the hydrogen produced today.
Those produced from fossil fuels with carbon capture and storage options are called blue hydrogen.
Those produced from renewable power sources are called green hydrogen.
The most common methods for producing hydrogen are natural gas reforming and electrolysis.
Being a zero-carbon fuel, hydrogen is considered to be one of the key sources of clean energy for the future.
Efforts in India on transportation so far:
In October 2020, Delhi became the first Indian city to operate buses running on hydrogen spiked compressed natural gas (H-CNG) in a six-month pilot project.
The buses will run on a new technology patented by Indian Oil Corp for producing H-CNG — 18 per cent hydrogen in CNG — directly from natural gas, without resorting to conventional blending.
Advantages of H-CNG:
The use of H-CNG is the elimination of carbon monoxide emissions.
H-CNG as a fuel reduces carbon dioxide and hydrocarbon emissions.
Hydrogen up to one-fifth by volume can be blended with CNG as fuel for buses.
H-CNG makes the fuel less expensive than CNG.
Disadvantages of H-CNG:
Safety is seen as a concern. Hydrogen is pressurized and stored in a cryogenic tank, from there it is fed to a lower-pressure cell and put through an electrochemical reaction to generate electricity.
Determining the most optimized H2/ NG (Natural Gas) ratio.
It requires new infrastructures for preparing H-CNG.
Many steps need to be taken for commercializing it at a large scale.
A big barrier to the adoption of hydrogen fuel cell vehicles has been a lack of fuelling station infrastructure. There are less than 500 operational hydrogen stations in the world today, mostly in Europe, followed by Japan and South Korea.
Current cost of H2 is more than the cost of Natural Gas. So, HCNG's cost is more than CNG.
All India Surveys: A Software Applications and instruction manuals with questionnaires for five All India Surveys on Labour was recently launched by the Labour and Employment Minister Santosh Kumar Gangwar.
Highlights:
The five All India Surveys are being conducted by Labour Bureau in Chandigarh.
These five surveys being undertaken by Labour Bureau are:
All India survey on employment generated in Transport Sector.
All India Survey on Migrant workers
All India survey on Domestic Workers
All India survey on employment generated by Professionals
All-India Quarterly Establishment based Employment Survey (to assess the employment situation in establishments with more than 10 workers and also less than 10 workers)
About Labour Bureau:
Labour Bureau is an attached office of Ministry of Labour & Employment. The bureay has been at the forefront in fulfilling the data needs of various stakeholders in the field of labour and employment since 1920.
PLI Scheme for Telecom and Networking Products: The Union Cabinet has recently approved the Production Linked Incentive (PLI) Scheme for Telecom and Networking Products.
Highlights:
PLI scheme on telecom sector will be effective from April 1, 2021.
The Scheme aims to promote manufacture of Telecom and Networking Products in India.
The scheme proposes a financial incentive to boost domestic manufacturing and attract investments in the target segments of telecom and networking products.
The main component of the scheme is to offset the imports of telecom equipment worth more than Rs 50,000 crore.
The scheme will also encourage exports of telecom and networking products 'Made in India'.
Main features of PLI Scheme are:
The outlay of the scheme is Rs. 12,195 Crores over 5 years.
Support under the Scheme will be provided to companies/entities engaged in manufacturing of specified telecom and networking products in India like Gigabit Passive Optical Networks (GPON), base routers, Dense Wavelength Division Multiplexing (DWDM), Multiprotocol Label Switching (MPLS/ IPMPLS) and 5G/4G radios.
The eligibility for the scheme will be subject to achievement of a minimum threshold of cumulative incremental investment over a period of 4 years and incremental sales of manufactured goods net of taxes (as distinct from traded goods) over the Base Year 2019-2020.
The minimum investment threshold for MSME has been kept at Rs.10 crore with incentives from 7% - 4 % and for others it has been kept for Rs.100 crore with incentives from 6% - 4 % over 5 year above Base Year.
The applicants with higher investments than specified threshold under MSME and Non MSME categories will be selected through transparent process.
About PLI scheme:
This scheme was launched in the March 2020 in a bid to boost the domestic manufacturing.
It seeks to cut down on import bills.
The scheme was launched with the aim of giving the companies incentives on incremental sales of the domestically manufactured products.
This scheme does not stop any foreign companies to set shop in India, but at the same time it also encourages the local companies to set up or expand the existing manufacturing units.
Indian Sign Language (ISL) Dictionary: Union Minister for Social Justice and Empowerment Thaawarchand Gehlot virtually released the 3rd edition of the Indian Sign Language (ISL) Dictionary on 17th February 2021.
The 3rd edition of the ISL dictionary contains a total of 10,000 terms including 6,000 of the first and second edition of the dictionary.
Details of ISL Dictionary are as follows:
The Dictionary has been developed by the Indian Sign Language Research and Training Centre (ISLRTC), an autonomous Institute under the Department of Empowerment of Persons with Disabilities (Divyangjan), Ministry of Social Justice & Empowerment.
The 3rd edition of the ISL Dictionary contains total 10,000 terms of everyday use, academic terms, legal & administrative terms, medical terms, technical terms and agricultural terms.
The Dictionary also contains regional signs used in different parts of the country.
The 1st edition of the ISL Dictionary was launched on 23rd March 2018 with 3000 terms.
The 2nd edition was launched on 27th February 2019 with 6000 terms including earlier 3000 terms.
Importance:
The launch of the ISL dictionary is an important step towards fulfilling needs of hearing and speech impaired in accordance with the Rights of Persons with Disabilities (RPWD) Act, 2016.
It also complies with the initiative by the United Nations Children's Fund (UNICEF) called "Accessible Digital Textbooks for All".
The ISL will be essential in enhancing the vocabulary and the capabilities to understand concepts of the impaired
Provisions by the Government for hearing impaired are as follows:
The Rights of Persons with Disabilities (RPWD) Act, 2016 was passed to Include provisions for hearing impaired.
The government started the accessibility of news and educational videos by incorporating sign language or written text subtitles and transcripts.
New Education Policy, 2020 also contain provisions of universalization of education for all including the disabled with 100% Gross Enrolment ratio from preschool to secondary level by 2030.
National Program for Prevention and Control of Deafness (NPPCD) was launched in 2006 to tackle high incidence of deafness.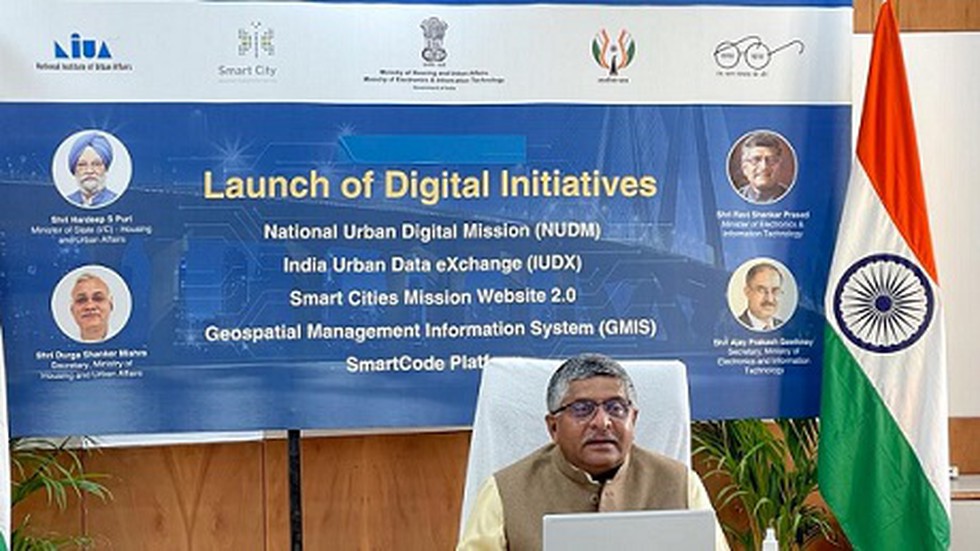 Digital Initiatives of MoHUA: Union Housing and Urban Affairs Minister, Hardeep Singh Puri and Minister of Electronics & IT Ravi Shankar Prasad recently launched the National Urban Digital Mission' (NUDM) and several other digital initiatives with an aim to transform urban governance.
The other digital initiatives of MoHUA are as follows:
India Urban Data Exchange (IUDX)
SmartCode Platform
Smart Cities 2.0 website
Geospatial Management Information System (GMIS)
These initiatives are among the ongoing efforts of the Ministry of Housing and Urban Affairs and Ministry of Electronics and IT to realize the Prime Minister's vision of Digital India and Atmanirbhar Bharat, by making cities more self-reliant and enabled to meet the needs of citizens.
National Urban Digital Mission (NUDM):
NUDM is citizen-centric, ecosystem-driven, and principles-based in both design and implementation.
NUDM has articulated a set of governing principles.
It inherits the technology design principles of the National Urban Innovation Stack (NUIS), whose strategy and approach was released by MoHUA in February, 2019.
This Mission has been launched jointly by the Ministry of Housing and Urban Affairs along with the Ministry of Electronics and Information Technology to create a digital infrastructure for cities in India.
To provide holistic support to cities and towns, NUDM seeks to create a shared digital infrastructure for urban India, working across the three pillars - people, process, and platform.
The mission aims to institutionalize a citizen-centric and ecosystem-driven approach to urban governance and service delivery in 2022 cities by 2022, and across all cities and towns in India by 2024.
India Urban Data Exchange (IUDX):
India Urban Data Exchange is a research project under smart cities mission.
The IUDX has been developed in partnership between the Smart Cities Mission and the Indian Institute of Science (IISc), Bengaluru.
IUDX is designed to address the problem of data silos, both within and across cities.
It is being implemented by MoHUA in collaboration with IISc, Bengaluru.
The main aim of the project is to create an open source software platform for cities, industry and researchers to share Smart City data with each other.
The project would now be expanded eventually leading to a marketplace which means it would be monetized in the future similar to the Unified Payments Interface(UPI) for bank accounts and digital payments.
The platform will provide full control to the data owners as to what data to expose and to whom.
This will facilitate secure, authenticated and managed exchange of data amongst various data platforms in a uniform and seamless way.
SmartCode Platform:
SmartCode is a platform that enables all ecosystem stakeholders to contribute to a repository of open-source code for various solutions and applications for urban governance.
It is designed to address the challenges that urban local bodies (ULBs) face in the development and deployment of digital applications to address urban challenges, by enabling cities to take advantage of existing codes and customizing them to suit local needs, rather than having to develop new solutions from scratch.
The source code available on the platform will be free to use without any licensing or subscription fees, thus limiting costs to those involved with customising the code and developing a locally-relevant solution.
Smart Cities 2.0 website:
The Smart Cities Mission website has recently been redesigned for the following reasons:
To serve as a single stop for all Smart Cities initiatives.
To better connection with people on the Smart Cities Missions efforts and achievements.
To make it easier for ULBs and citizens to access resources related to their work.
Geospatial Management Information System (GMIS):
The GMIS is integrated with Smart Cities 2.0 website.
The website has been developed to be used as a highly effective communication and outreach tool.
The website creates a single window hub for Smart Cities Mission.
The portal works as a gateway to all the platforms and initiatives launched under the Mission.
The website, through a seamless and a unified interface, aggregates all mission related information/initiatives from the various platforms and show automated mission updates catering to the needs of a public user.
Smart Cities Mission:
Smart Cities Mission is an urban renewal and rejuvenation program by the Government of India (GoI).
Its main aim is to develop 100 smart cities across the country by 2022 making them citizen friendly and sustainable.
The Union Ministry of Urban Development is implementing the mission in collaboration with the state governments of the respective cities.
Draft National Migrant Labour Policy: The National Institution for Transforming India (NITI Aayog) has recently prepared a draft national migrant labour policy.
The policy has been prepared in association with the working subgroup of officials and members of civil society.
The draft policy is inspired by the rights-based approach which gained momentum during during the Covid-19 pandemic and lockdown when around 10 million migrant workers from cities migrated to their respective villages.
The key highlights of draft national migrant labour policy are as follows:
The draft describes two approaches to policy design:
The first one is focused on cash transfers, special quotas, and reservations for the labours.
The second one is focused on enhancing the agency and capability of the community and thereby removes aspects that come in the way of an individual's own natural ability to thrive.
The policy rejects a handout approach, opting instead for a rights-based framework.
The policy seeks to remove the restrictions on true agency and potential of the migrant workers.
The policy was formulated with the goal of "not providing any temporary or permanent economic aids as well as the social aids".
Furthermore, the policy maintains that the internal migration should be considered as an integral part of the development and government's policies should be formulated in such a way that it facilitates the migration and not cause hindrances.
Recommendations as per the draft are as follows:
The Ministries of Panchayati Raj, Rural Development, and Housing and Urban Affairs to use Tribal Affairs migration data to help create migration resource centres in high migration zones.
The Ministry of Skill Development and Entrepreneurship to focus on skill-building at these centres.
The Ministry of Education (MoE) should take measures under the Right to Education Act to mainstream migrant children's education, to map migrant children, and to provide local-language teachers in migrant destinations.
The MoHUA should address issues of night shelters, short-stay homes, and seasonal accommodation for migrants in cities.
The National Legal Services authority (NALSA) and Ministry of Labour should set up grievance handling cells and fast track legal responses for trafficking, minimum wage violations, and workplace abuses and accidents for migrant workers.
National Awards for Technology Innovation in Petrochemicals & Downstream Plastics Processing Industry: Recently, the Union Minister of Chemicals & Fertilizers, Shri D V Sadananda Gowda presented the 10th National Awards for Technology Innovation in Petrochemicals & Downstream Plastics Processing Industry to the Awardees at a function held today at Vigyan Bhavan, New Delhi .
Highlights:
In line with the National Policy on Petrochemicals announced in April 2007, the Department of Chemicals & Petrochemicals (DCPC), Government of India (GoI) has set up an Award Scheme to incentivize meritorious innovations and inventions in the field of polymeric materials, products, process areas of national and social importance.
Central Institute of Petrochemicals Engineering and Technology (CIPET), an autonomous organization under DCPC has been entrusted with the responsibility of implementing the scheme of the National Awards for Technology Innovation.
The ultimate objective of this award is to develop and maintain the petrochemical industry as a globally competitive industry using eco-friendly processes & technologies.
I
MPCL: It refers to the Indian Medicines Pharmaceutical Corporation Limited. IMPCL has recently entered into a tie up with the Government e-Market (GeM) portal for selling its products online.
Highlights:
The deal, on March 3, 2021 was finalized between IMPCL and GeM finalized when GeM created 31 categories covering 311 medicines, which are live in the marketplace and IMPCL can now upload these medicines on GeM Portal.

With this decision of GeM, the Ayurvedic and Unani medicines of IMPCL will figure on the GeM portal to hundreds of government sector buyers, at prices finalized by Ministry of Finance, Department of Expenditure.
Benefits:
This will facilitate quick procurement of these medicines by Central and the State Government institutions for their healthcare programmes.

The tie-up between GeM & IMPCL will also helps to streamline the procurement and distribution of Ayurvedic and Unani medicines by State Units.

The thousands of patients and other clients who visit Government Ayush hospitals every day stand to gain because of this increased availability of such medicines even in far-flung Ayush Hospitals and Clinics.
About IMPCL:
IMPCL is a Union Government company, incorporated on 12 Jul, 1978.

It is the public sector manufacturing unit of the Ministry of AYUSH.

It is one of the most trusted manufacturers of Ayush medicines in the country, and is known for the authenticity of its formulations.

It is the only CPSE under Ministry of AYUSH, Government of India (GoI) and its prices are vetted and finalized by the Ministry of Finance (Department of Expenditure) for their Ayurvedic & Unani Medicines.
Municipal Performance Index (MPI) 2020: Minister of Housing and Urban Affairs recently announced the release of the final rankings of Municipal Performance Index (MPI) 2020.
Highlights:
The ranking has classified municipalities into two categories based on their population. They are as follows:
In the Million+ category, Indore has emerged as the highest ranked municipality, followed by Surat and Bhopal.

In the Less than Million category, New Delhi Municipal Council has emerged as the leader, followed by Tirupati and Gandhinagar.
The MPI 2020 examined the sectoral performance of 111 municipalities.

Delhi has been assessed separately for NDMC, and the three Municipal Corporations.

They have been accessed across five verticals which comprise of 20 sectors and 100 indicators in all totality.

The five verticals under MPI are Services, Finance, Policy, Technology and Governance.
MoHUA: It refers to the Ministry of Housing and Urban Affairs. MoHUA is a federal ministry of Government of India with executive authority over the formulation and administration of the rules and regulations and laws relating to the housing and urban development in India. It was founded in 1952. The current Minister responsible for MoHUA is Hardeep Singh Puri, Minister of State (Independent Charge)

Ease of Living Index (EoLI) 2020: Minister of Housing and Urban Affairs recently announced the release of the final rankings of Ease of Living Index (EoLI) 2020.
About Ease of Living Index (EoLI) 2020:
The main aim of EoLI is to measure the well-being of Indian citizens in 111 cities, across the pillars of Quality of Life, Economic-ability, and Sustainability, with 49 indicators under 13 categories.

The EoLI 2020 strengthens its scope by consolidating the framework with the addition of a Citizen Perception Survey in the index, holding a weightage of 30 per cent.

The rankings under Ease of Living Index 2020 were announced for cities with a population of more than a million, and cities with less than a million people. The rankings for EoLI 2020 are as follows:
In the Million+ category, Bengaluru emerged as the top performer followed by Pune in the second place and Ahmedabad in the third place.

In the Less than Million category, Shimla was ranked the highest in ease of living followed by Bhubaneswar in the second and Silvassa in the third place.
Bhartiya Jnana Parampara: The Union Minister of Education Ramesh Pokhriyal 'Nishank' recently released the study material of Bhartiya Jnana Parampara (Indian Knowledge Tradition) courses of National Institute of Open Schooling (NIOS) in Noida, Uttar Pradesh (UP).
About:
NIOS is already making efforts to spread the Indian knowledge tradition in India and abroad.

Vedic studies, Sanskrit grammar, Indian philosophy, Sanskrit literature and Sanskrit language courses have been prepared for Secondary and Senior Secondary level by NIOS on the basis of "Indian knowledge tradition".

Their study materials are available to learners in Sanskrit and Hindi language.

They are also being translated into English medium.

Furthermore, all these subjects are also being planned to be prepared in major foreign languages to promote the Indian culture and knowledge tradition abroad.

The course material prepared by NIOS reflets the basic spirit of the New Education Policy (NEP).

The New Education Policy-2020 emphasizes on the creation of a sense of pride towards Indianness in the learner's inner self as well as the establishment of our ancient knowledge, skills and values.
About NOIS: The National Institute of Open Schooling (NIOS) formerly known as National Open School (NOS) was established in November,1989 as an autonomous organization in pursuance of National Policy on Education 1986 by the Ministry of Education (MOE), Government of India (GoI).
It was established with an objective to provide education to all segments of society under the motive to increase literacy and aimed forward for flexible learning.
Gazette Notification Regarding Airbags:
The Union Ministry of Road Transport and Highways Nitin Gadkari has recently issued a Gazette notification regarding mandatory provision of an airbag for passengers seated on the front seat of a vehicle, next to the driver.
Highlights:
According to the notification, the Ministry has mandated that the vehicles manufactured on and after the first day of April 2021, in the case of new models, and 31st day of August, 2021, in the case of existing models, shall be fitted with airbag for the person occupying the front seat, other than the driver.

The ministry added that this mandate is based on the Supreme Court committee's suggestions on road safety.

The move aimed at improving passenger safety in case of accidents and averting loss of lives would come into force for all vehicles manufactured on and after 1 April.

It also adds that the front passenger airbag will have to meet AIS 145 amendment till the corresponding BIS specifications are tabulated.

The latest mandate is for all existing models in the M1 category — passenger motor vehicles having not more than eight seats in addition to the driver's.
What are airbags?
An airbag is a vehicle occupant-restraint system using a bag designed to inflate extremely quickly, then quickly deflate during a collision.

It consists of the airbag cushion, a flexible fabric bag, an inflation module, and an impact sensor.

Airbags are some of the most basic safety features present in modern cars the world over
Why do we need airbags?
An airbag pops up as a protective cushion between the passenger and the car's dashboard during a collision.

In moderate to severe frontal crashes, front airbags are designed to inflate in order to prevent a person's head and chest from contacting hard structures in the vehicle.
Road safety concern in India:
Road safety is a serious concern in India.

As per a recent World Bank report, India accounts for 10% of all road crash victims in the world.

In a country where 415 people die in road accidents every day, an airbag can literally be a lifesaver.

This mandate will make entry-level cars safer as manufacturers have skipped on safety by offering only a driver-side airbag, including two of the largest carmakers in India.
Some of the other safety features in automobiles are:
Anti-Lock Braking System (ABS)

Driver and passenger seat belt reminder

Speed Alert System

Reverse Parking Sensors

Manual override for central locking system
Schemes Of Women and Child Development Ministry: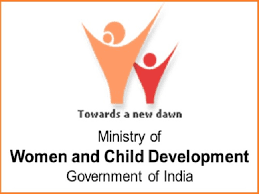 The Ministry of Women and Child Development (WCD) has announced that all major schemes of the Ministry have been classified under 3 umbrella schemes for their effective implementation and of various programmes and schemes of the Ministry of WCD.
The 3 umbrella schemes are as follows:
Mission Poshan 2.0

Mission Vatsalya

Mission Shakti
Schemes included under the Umbrella Scheme:
Mission Poshan 2.0:
According to the ministry, the government is merging the supplementary nutrition programme and Poshan Abhiyan to launch Mission POSHAN 2.0.

Mission POSHAN 2.0 will look into ways to strengthen nutritional content, delivery, outreach, and outcomes.

In budget 2021-22, an amount of Rs 20,105 crore has been allocated to Mission POSHAN 2.0.
Mission VATSALYA:
Mission VATSALYA will look into child protection services and child welfare services.

It has been allocated Rs 900 crore in the budget.
Mission Shakti:
Mission Shakti will consist of policies and schemes for protection and empowerment of women.

The schemes covered under Mission Shakti will be:
One-Stop Centre

Mahila Police Volunteer

Beti Bachao Beti Padhao

Women's helpline

Pradhan Mantri Matru Vandana Yojana
In budget 2021-22, an amount Rs 3,109 crore has been allocated.
Programmes To Promote Women Entrepreneurship: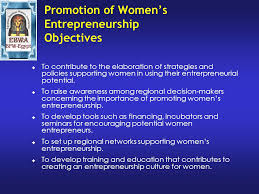 The programmes launched by Government of India (GoI) to promote women entrepreneurship across the country are being implemented as follows:
Pradhan Mantri YUVA (PM YUVA) Yojana:
The Ministry of Skill Development is implementing Pradhan Mantri YUVA (PM YUVA) Yojana, a pilot scheme, for creating an enabling ecosystem through entrepreneurship education, training, advocacy and easy access to entrepreneurship network.
Prime Minister's Employment Generation Programme (PMEGP):
Ministry of MSME is implementing the Prime Minister's Employment Generation Programme (PMEGP), which has the target to generate self-employment opportunities through establishment of micro enterprises for non-farm sector.
Economic Empowerment of Women Entrepreneurs and Startups by Women:
Ministry of Skill Development is implementing the pilot project, 'Economic Empowerment of Women Entrepreneurs and Startups by Women' in collaboration with Deutsche Gesellschaftfür Internationale Zusammenarbeit (GIZ) Germany.
Rural Self Employment Training Institutes (RSETIs):
Ministry of Rural Development is implementing Skill development program through Rural Self Employment Training Institutes (RSETIs) enabling a trainee to take Bank credit and start his/her own Micro-enterprise.
Deendayal Antyodaya Yojana - National Rural Livelihoods Mission (DAY-NRLM):
Ministry of Rural Development is also implementing Deendayal Antyodaya Yojana - National Rural Livelihoods Mission (DAY-NRLM) which aims at eliminating rural poverty through promotion of multiple livelihoods for each rural poor household.
As informed by the Minister of State for Skill Development and Entrepreneurship Raj Kumar Singh in a written reply in Rajya Sabha, under the Sub-scheme i.e. Start-up Village Entrepreneurship Programme (SVEP) covered under DAY-NRLM, a total of 194,144 enterprises have been set-up ( up to 31st January, 2021).
Current Affairs in Indian Policy - Feburary 2021
GATI Portal: It is a Web Portal that has been created by the National Highways Authority of India (NHAI) on the pattern of 'PRAGATI'. It can be accessed from NHAI Website.
Recently, the Union Road Transport Minister Nitin Gadkari recently launched online Web Portal 'GATI' to monitor roads and highways projects. Its aim is to monitor daily the projects or construction-related issues on this portal raised by Contractors or concessionaires and also the problems raised in regard to the above mentioned issues by them.
The GATI portal will be reviewed by senior officials of the ministry which will bring transparency and speed up the decision making.
A total of 500 projects (including delayed ones) costing around Rs 3 lakh crore were taken up for review during the meeting.
NHAI: It stands for National Highways Authority of India. It is an autonomous agency of the Government of India. It was founded in 1988. It is responsible for management of a network of over 50,000 km of National Highways out of 1,15,000 km in India. The current chaiman of NHAI is Sukhbir Singh sindhu.
MGNREGA Scheme: It refers to Mahatma Gandhi National Rural Employment Guarantee Act. It was initially known as National Rural Employment Guarantee Act 2005 (NREGA). It was later renamed as the "Mahatma Gandhi National Rural Employment Guarantee Act", (MGNREGA). It is an Indian labour law and social security measure that aims to guarantee the 'right to work'. This act was passed in September 2005. It aims to enhance livelihood security in rural areas by providing at least 100 days of wage employment in a financial year to every household whose adult members volunteer to do unskilled manual work.
Recently, MGNREGA Scheme made headlines as it is running out of funds. As per the reports published in the national daily, more than 96% of the sanctioned amount is already used up.
RFID Tags: It stands for Radio-frequency identification tags. The RFID is a technology where an antenna broadcasts energy to the tag, which in turn returns the modulated energy back in the form of back-scatter. RFID tag uses electromagnetic fields to track and identify various objects. Each RFID tag consists of a small radio transponder, a transmitter, and a radio receiver. The information sent by the RFID tag is decoded by a RIFD reader.
The RFID tag can be affixed to any object to track and monitor assents, people and inventory. It is generally affixed to the computer equipment, cars, passenger trains or buses, books, etc. It is faster than barcodes as RFID can be read several times while barcodes can be read one at a time.
Recently, Indian Railways announced that it will equip all coaches and engines with radio-frequency identification (RFID) tags. Around 3, 50,000 passenger coaches and freight coaches of the railways will be equipped with RFID tags for their smart monitoring by 2021. This project is being taken by the Rolling Stock Department of Indian Railways (IR).
The main aim of the RFID project is to automatically and accurately track and trace rolling stock as they move across the country with a particular focus on improving their safety and reliability.
A rolling stock includes carriages, locomotives, wagons and other vehicles used in Railways.
In order to tag the rolling stocks and collect their tracking data, the Indian Railways has joined hands with GS1 India and Indian industry. The tie up has been made under "Make in India" initiative to create a new segment in the AIDC (Automatic Identification and Data Collection) industry in India uniquely suited for the Indian Railways requirements.
CRIS: It refers to Centre for Railway Information Systems. The CRIS develops and maintains information systems of Indian Railways. CRIS is headquartered in Chanakyapuri, New Delhi. It was established in 1986.
India and Brazil: India inked 15 agreements with Brazil on 25th January 2020 to boost cooperation in multiple fields including bio-energy, cyber security, health and medicine, between the two countries. The MoU was signed during the talks held beween India's Prime Minister Shri Narendra Modi and Brazil's President Jair Bolsonaro.
President of Brazil Jair Messias Bolsonaro who arrived in New Delhi on four-day state visit to India is also the chief guest at the 2020 Republic Day of India celebrations. The main focus of the talks was on boosting bilateral trade and investment as both the large economies were hit by global economic slowdown. An action plan has been finalized to further expand strategic ties between the two strategic partners.
PFRDA: It refers to the Pension Fund Regulatory and Development Authority. The PFRDA is a statutory body. It is the pension regulator of India. It was established by Government of India on 23 August 2003 and was authorized by Ministry of Finance, Department of Financial Services. It is headquartered in New Delhi. The Chairperson of PFRDA is Hemant G. Contractor.
Recently, PFRDA, the regulator of the National Pension System (NPS), has made certain amendments in the pension guidelines. It has doubled the minimum net worth criterion for pension fund managers to Rs 50 crore from Rs 25 crore. This enhancement in the minimum net worth criterion for pension fund managers will bring pension funds on par with mutual funds which have to meet a minimum net worth requirement of Rs 50 crores as per Securities and Exchange Board of India (SEBI) rules.
Provision for licenses to have indefinite validity has also been made so that it will help the pension sector to grow to new levels. Previously, the licenses of pension fund managers was granted for a period of 5 years but now the license will remain valid until it is cancelled by the regulator.
Ministry of Tourism: The Ministry of Tourism, a branch of the Government of India, is the apex body for formulation and administration of the rules, regulations and laws relating to the development and promotion of tourism in India. It was founded in 1967 and is headquartered in New Delhi. This Ministry is headed by the Union Minister of State for Tourism (Independent Charge) Prahlad Singh Patel.
Recently, in order to provide an impetus to tourism the Ministry of Tourism sanctioned 7 projects worth Rs. 594 Crores for UTs of Jammu and Kashmir and Ladakh. It was sanctioned under its schemes of Swadesh Darshan and PRASHAD which provides financial assistance to State Governments / UT Administrations, including J&K and Ladakh, for development of tourism infrastructure.
MPEDA: It refers to Marine Products Export Development Authority. MPEDA is a company of the Government of India. It is headquartered at Kochi. It was constituted on 24 August 1972, under the Marine Products Export Development Authority Act 1972 (No. 13 of 1972). MPEDA functions under the Department of Commerce, Government of India and acts as a coordinating agency with different Central and State Government establishments engaged in fishery production and allied activities. The role of MPEDA under the statute is comprehensive - covering fisheries of all kinds, increasing exports, specifying standards, processing, marketing, extension and training in various aspects of the industry.
Recently, MPEDA along with the Central government has proposed to take up the upgradation and modernization of 25 fishing harbours in the country. The estimated outlay of the project is Rs.2500 crore. The Project aims to increase the value addition of marine products which was around 5% in India compared with 50% in South East Asian countries.
Under the project, two harbours namely Thoppumpady in Kochi, Kerala and Nizampatnam in Andhra Pradesh would be developed into harbours of international standards in the first phase of the modernisation programme.
The project includes preparation of the detailed project report (DPR) for harbour modernisation. The work for this project has been entrusted to Ernst and Young.
After getting approval for the Detailed Project Planning (DPR), MPEDA plans to form a Special Purpose Vehicle (SPV) for the implementation of the project.
National Workshop on e-office: Recently, the Union Minister of State for Development of North Eastern Region (I/C), Prime Minister's Office, Personnel, Public Grievances & Pensions, Atomic Energy and Space Dr Jitendra Singh inaugurated National Workshop on e-office in Parvasi Bhartiya Kendra, Chankyapuri, New Delhi. He also launched the Centralized Public Grievance Redress And Monitoring System (CPGRAMS) Reforms at the event.
The main objective of the Workshop is to create a nation-wide momentum for the creation of e-Office across the State Secretariats.
Delivering the Key Note address at the National Workshop on e-Office, DR Jitendra Singh said that public grievances has increased from 2 lakh in 2014 to 19 lakh at present with more than 95 percent disposal of cases. The Government of India in 2019 has received 18.7 lakh public grievances and disposed 18.1 lakh of them.
CPGRAMS: It refers to the Centralized Public Grievance Redress And Monitoring System. The CPGRAMS aligns with the Government of India's vision of "Minimum Government-Maximum Governance". Many States have pursued digitalization of files and creation of Digital State Secretariats. The 7.0 version of CPGRAMS has mapped the last mile grievance. The mapping has not only saved the time of officers but also has improved the quality of disposal of cases.
Many States including Odisha with OSWAS, Rajasthan with RaajKaaj and Andra Pradesh with e Office have pursued digitalization of files and creation of Digital State Secretariats.
Coal Ministry: The Ministry of Coal is an Indian government ministry. It is headquartered in New Delhi. The Minister responsible for the Coal Ministry is the Cabinet Minister Mr Pralhad Joshi.
Recently, Ministry of Coal (MoC) launched NIC developed web portal for star rating of coal mines to promote the green, safe and sustainable coal mining practices in India with the help of technology. The online web portal 'Star Rating of Coal Mines' was launched by the Minister for Coal, Mines and Parliamentary Affairs, Shri Pralhad Joshi in New Delhi. This web portal will provide star rating of coal mines. The mines with highest star rating score will be awarded in a public ceremony. An official certificate to all the mines mentioning their star rating will also be issued by the Coal Controller's Organization.
According to the new system, the mines scoring between 91% and 100% will get 5 star, below 91% and above 81% will receive 4 stars, 71 to 80% will get 3 stars, 61 to 70% will get 2 stars, 41 to 60% 1 star, mines that score from 0 to 40% will get No star on the portal. The Star Rating Policy for Coal Mines in India has been formulated by the Ministry of Coal. The coal mines will be provided with login id to self evaluate themselves by submitting required documents.
This policy assesses the Mines on 50 evaluation parameters (in case of Opencast Mines) and 47 evaluation parameters (in case of Underground Mines) under 7 modules .
India and Portugal: India and Portugal signed 14 agreements to boost during the State visit of the Portuguese President Marcelo Rebelo de Sousa. The agreement was signed after detailed high-level talks between Indian Prime Minister Narendra Modi and Portuguese President Marcelo Rebelo de Sousa in New Delhi to to boost cooperation in a range of areas including defence, investment, transport, ports, aerospace and scientific research, culture and industrial and intellectual property rights and yoga. Agreements were also signed on developing a world class national maritime heritage complex at Lothal. The Government of India (GoI) has also allocated funds for this joint venure.
India and Portugal share a very special relationship as both the countries enjoy 500 years of shared history and are closely tied together through Goa and Mumbai, through our culture, language and kinship.
Mandya: It is place that is 100 km away from Bengaluru, Karnataka. It is here that the researchers at the India's Atomic Energy Commission have found Lithium Reserves of 14,100 tonnes in Mandya. Lithium is a very rare metal and is mainly used in manufacturing batteries for electric vehicles.
The reserves found are very little as compared to the world's leading producers of Lithium. Of the major producers Chile produces 8.6 million tonnes, Australia produces 2.8 million tonnes and 1.7 million tonnes in Argentina.
India requires lithium for its energy needs as the Government of India is promoting clean-energy vehicles in India. India has imported lithium batteries worth $1.2 billion in fiscal 2019, against $384 million in FY17. GoI is on the path of implementing 1.4 billion USD plan to make India a manufacturing hub of electric vehicles.
National Economic Census: The process of the economic census was first held in 1978. Indian Economic Census is the census of the Indian economy counting the entrepreneurial units involved in agricultural, non-agricultural or any other economic activity. The economic census provides detailed information on operational and other characteristics such as number of establishments, number of persons employed, source of finance, type of ownership etc.
Recently, the Seventh Economic Census was launched in the National Capital Territory of Delhi by the Ministry of Statistics and Programme Implementation. It is for the first time the entire census is being conducted on a digital platform by the use of an application which will ensure high accuracy and data security. The Ministry has tied up with Common Service Centres Network (CSCN) for the digital implementation of the census.
Delhi is the 26th State where the survey has been launched. The process is already on in 20 States and five Union Territories.
Union Cabinet: The Union Cabinet chaired by Prime Minister Modi approved revamping of Pradhan Mantri Fasal Bima Yojana (PMFBY) and Restructured Weather Based Crop Insurance Scheme (RWBCIS). The revamping was approved to address the existing challenges in the implementation of Crop Insurance Schemes
The changes are expected not only to help the farmers to manage risk in agriculture production but also to succeed in stabilizing the farm income. It also aims to increase coverage in the northeastern region. It will enable accurate yield estimation leading to faster claims settlement.

PSU Privatization Policy: The Union Cabinet recently cleared the policy on the privatization of public sector undertakings (PSUs). Detailed information regarding the policy will be announced in the upcoming Union budget that will be presented on February 1, 2021.
Important Features of the Policy:
The policy will provide a roadmap for the existence of government-owned entities in strategic and non-strategic areas.
This policy is part of the AatmaNirbhar Bharat package announced by the Minister of Finance in May 2020.
This is a coherent policy announcing that all sectors will be open for private sector participation. The government had also announced to limit the presence of PSUs to one to four in strategic sectors.
The government wanted to privatize, merge or bring the remaining companies under a holding company. After this policy will come into force, the government will completely exit from the companies in non-strategic sectors.
The timing of the privatization of non-strategic sector companies will be decided on a case-by-case basis.
According to the initial draft of the policy, the Ministry of Investment and Public Asset Management had classified 18 departments as strategic departments. It includes-fertilizer, telecommunications, power, banking, defense and insurance. These industries have been classified as mining and exploration, manufacturing and processing and services.
Pubic Sector Undertaking (PSU): In India, state-owned enterprises are called public sector enterprises (PSU) or public sector enterprises. The majority of the stock of the company in a PSU is owned by the union Government or one of the state or territorial governments. It can also be partially owned by two.
PSUs are of two types. They are
Central public sector enterprises (CPSUs, CPSEs) or
State level public enterprises (SLPEs).
PSUs are administered by the Ministry of Heavy Industries and Public Enterprises.
PSUs in India: Till the year 1951, there were just 5 enterprises in the public sector. Over the time the number has increased. As of March 2019, the number has increased to 348.
STARS Project: The full form of STARS project is Strengthening Teaching-Learning and Results for States project. Agreement for the financial support of the implementation of STARS project of Ministry of Education (MoE) was recently signed between Department of Economic Affairs (DEA) and World Bank along with Ministry of Education.
Earlier Union Cabinet has approved the proposal of STARS project in October 2020.
The Program envisions improving the overall monitoring and measurement activities in the Indian school education system through interventions in 6 States viz Himachal Pradesh, Rajasthan, Madhya Pradesh, Maharashtra, Odisha and Kerala.
Implementation of the STARS Project:
STARS project would be implemented as a new Centrally Sponsored Scheme under the Department of School Education and Literacy (DoSEL), MOE.
At the Naional level, the project will be implemented through DoSEL, MoE and at the State level, the project will be implemented through the integrated State Implementation Society (SIS) for Samagra Shiksha.
Financing:
The total project cost of STARS project is Rs 5718 crore with the financial support of World Bank amounting to US $ 500 million (approximately Rs. 3700 crore) and rest coming as State share from the participating States, over a period of 5 years.
The proposed World Bank support under STARS is primarily in the form of a results-based financing instrument called Program for Results (PforR). This will ensure major reforms at the State level through a set of disbursement-linked indicators (DLIs).
A State Incentive Grant (SIG) will be used to encourage States to meet desired project outcomes. The SIG matrix has been aligned with the intermediate outcome indicators as per the requirement of the PforR instrument.
The Independent Verification Agency (IVA) will verify each result before disbursement of funds.
STARS project will be instrumental in the implementation of various recommendations of National Education Policy 2020.
The Program envisions improving the overall monitoring and measurement activities in the Indian school education system like Strengthening Early Childhood Education and Foundational Learning, Improving Learning Assessment System, ICT-enabled approaches in education, Teachers Development and Vocational education etc through interventions in selected states.
Economic Survey 2020-21: The Economic Survey 2020-21 was presented by the Union Minster for Finance & Corporate Affairs, Smt Nirmala Sitharaman in the Parliament on 29 January 2021. The survey is generally presented a day before the Union Budget. However, this year, the survey was presented earlier because the day-before-budget is a Sunday. The major focus of this year's economic survey is the losses and impact of the Covid-19 pandemic.
The survey will provide an assessment of how the Indian economy has been impacted by the deadly COVID-19 virus and how it is improving. It will also project India's gross domestic product growth for 2021-22.
The Economic Survey document is prepared by the Economics Division of the Department of Economic Affairs (DEA) under the guidance of the Chief Economic Advisor Krishnamurthy Subramanian.
The Economic Survey 2020-21 will be followed by the Union Budget 2020-21 which will be tabled on February 1.
The theme of Economic Survey, 2020-21 are:
#SavingLives&Livelihoods
#VshapedRecover
Economic Survey: The Economic Survey is an annual document of the Ministry of Finance. It reviews the economic progress of the country and issues in the last 12 months.
The survey provides information related to the performance of key developmental schemes launched by the government. The document also explains the performance of major government policies and their impact.
It not only discusses major fiscal developments, macroeconomic factors, inflation, and other economic factors but also highlights the impact of agriculture, climate change, and employment on the economy of the country.
The 1st Economic Survey was tabled in 1950-51. However, till the year 1964, it was presented along with the budget.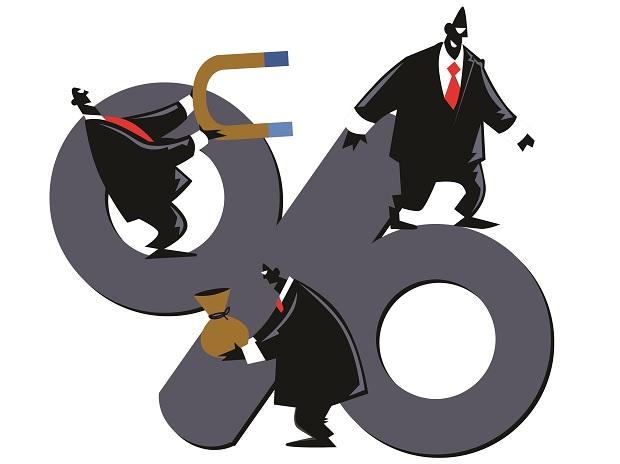 Economic Survey 2020-21- Monetary Policy Transmission: The Union Minister for Finance and Corporate Affairs Smt. Nirmala Sitharaman presented the Economic Survey 2020-21 in Parliament on 29th January 2021. The Economic Survey said that the monetary policy transmission has improved resulting in fast lowering of interest rate for borrowers.
The monetary policy was significantly eased from March 2020 onwards owing to the unprecedented COVID 19 pandemic and remained accommodative in 2020, states the Economic Survey 2020-21.
As a result of accommodative monetary policy during 2020, the RBI has cut the repo rate by 115 bps since March 2020, with 75 bps cut in first Monetary Policy Committee (MPC) meeting in March 2020 and 40 bps cut in second meeting in May 2020.
Also, Systemic liquidity in 2020-21 remained in surplus while RBI undertook various conventional and unconventional measures to manage liquidity situation in the economy.
The year 2020 saw an improvement in transmission of policy repo rates to deposit and lending rates, as reflected in the decline of 94 bps and 67 bps in Weighted Average Lending Rate on fresh rupee loans and outstanding rupee loans respectively from March 2020 to November 2020.
Similarly, the Weighted Average Domestic Term Deposit Rate declined by 81 bps during the same period.
Apart from the reduction in term deposit rates, many banks also lowered their saving deposit rates during the current easing cycle. The saving deposit rates of five major banks, which ranged 3.25-3.5 per cent prior to the introduction of the external benchmark (in end September 2019), were placed at 2.7-3.0 per cent as on January 15, 2021.
Economic Survey 2020-21 - Health: The Union Minister for Finance and Corporate Affairs Smt. Nirmala Sitharaman presented the Economic Survey 2020-21 in Parliament on 29th January 2021. The Economic Survey 2020-21 has strongly recommended an increase in public spending on healthcare services from 1% to 2.5-3% of GDP, as envisaged in the National Health Policy 2017.
Key Highlights:
It notes that this can significantly reduce the Out-of-Pocket-Expenditure (OOPE) from 65% to 35% of the overall healthcare spend.
The Survey has recommended that the National Health mission (NHM) should be continued in conjunction to with Ayushman Bharat Yojana
Drawing from the lessons learned during the ongoing global pandemic of COVID-19, the Economic Survey makes a strong case for complete adoption of telemedicine for meeting the last-mile challenges of healthcare delivery in the country.
Economic Survey 2020-21 - Education: The Union Minister for Finance and Corporate Affairs Smt. Nirmala Sitharaman presented the Economic Survey 2020-21 in Parliament on 29th January 2021. The Economic Survey 2020-21 states that online schooling took off in a big way during the COVID-19 pandemic.
Key Highlights:
There was an enormous increase of the percentage of enrolled children from government and private schools owning a smartphone from 36.5 per cent in 2018 to 61.8 per cent in 2020 in rural India.
PM eVIDYA which is a comprehensive initiative to unify all efforts related to digital/online/on-air education to enable multi-mode and equitable access to education for students and teachers.
Around ninety two courses have started and 1.5 crore students are enrolled under Swayam MOOCs which are online courses relating to NIOS.
PRAGYATA guidelines on digital education have been developed with a focus on online/blended/digital education for students who are presently at home due to closure of schools.
The MANODARPAN initiative for psychological support has been included in Atma Nirbhar Bharat Abhiyan.
India has attained a literacy level of almost 96 per cent at the elementary school level. As per National Sample Survey (NSS), the literacy rate of persons of age 7 years and above at the All India level stood at 77.7 per cent.
Budget 2021-22: Education Sector: Union Finance Minister Nirmala Sitaraman along with other schemes mentioned a few key reforms for the Education Sector in the country in the Union Budget for 2021-22.
Key highlights:
The budget proposes Qualitative Strengthening of 15,000 Schools to include all components of National Education Policy (NEP).
It proposes to set up 100 new Sainik Schools in partnership with NGOs/private schools/states.
It also proposes to set up a Higher Education Commission of India as an umbrella body having 4 separate vehicles for standard setting, accreditation, regulation, and funding.
A Central University is to be set up in Leh, for providing accessible higher education in Ladakh.
Guidelines for Floating Structure: Ministry of Ports, Shipping and Waterways recently issued the draft guidelines for technical specifications of floating structures.
The ministry aims to deploy world-class floating infrastructure all along the coastline in the upcoming projects as per the provisions contained in the guidelines.
The guidelines sets out various technical aspects for implementation of Floating Jetties or Platforms for Marinas, Fishing Harbours or Fish landing centers, Minor Harbors, Waterdromes and such other similar facilities in coastal areas, estuaries, waterways, rivers and reservoirs.
These guidelines may also be suitably utilized for floating pontoons or platforms in various waterborne systems and floating wave attenuators or breakwaters for Minor Harbors or Fish Landing facilities.
Floating structure because of its inherent advantages is an attractive solution and it is being promoted by the Ministry of Ports, Shipping and Waterways.
What is a floating Jetty?
Floating Jetties also known as the Floating Docks is a platform or ramp supported by pontoons and is usually joined to the shore with a gangway. It can be submerged under a vessel and then raised.
The benefits of floating jetties over the conventional quay and fixed concrete structures are as follows:
It is a cost-effective solution and much cheaper than conventional structures price.
Setting up of floating structures is much faster as compared to conventional jetties. Usually, floating structures can be built in 6-8 months as compared to 24 months for conventional structures.
Its environmental impact is minimal.
Expansions are easily feasible due to modular construction techniques.
It is easily transportable in case of reconfiguring of the port.
It provides constant freeboard between jetties and boats.
Ministry of Shipping: The Ministry of Shipping is a branch of the Government of India (GoI). It is the apex body for formulation and administration of the rules and regulations and laws relating to shipping. It was founded in 2018. Maritime transport is a critical infrastructure for the social and economic development of a country. It represents the pace, structure and pattern of development of water transport in the country. The Ministry of Shipping encompasses the shipping and port sectors which include shipbuilding and repair, major ports, national waterways and inland water transport. The ministry has been entrusted with the responsibility to formulate policies and programmes on these subjects and their implementation. the current Minister responsible for the Ministry of Shipping is Mansukh L. Mandaviya, Minister of State (Independent Charge).
MoU between MOHUA- Zomato under the PM SVANidhi: The Ministry of Housing and Urban Affairs (MOHUA) and Zomato have signed a MoU (Memorandum of Understanding) under the Prime Minister Street Vendor's AtmaNibhar Nidhi (PM SVANidhi) Scheme to empower street food vendors with digital technology.
MoHUA has partenered with Zomato for home delivery of street food in six cities.
Under the MoU, it was decided to onboard the street food vendors on the food-tech platform of Zomato. This would help the street food vendors to access online the thousands of consumers and help these vendors to grow their businesses.
As per the MoU, initially MoHUA and Zomato will run a pilot program by on-boarding 300 vendors across six cities namely - Bhopal, Nagpur, Patna, Ludhiana, Raipur and Vadodara.
The street vendors will be empowered with the PAN and FSSAI
They will also be given training on technology & partner app usage, menu digitization % pricing and hygiene & packaging.
MoHUA and Zomato plan to expand this initiative across the country in phases on the successful completion of the project.
The MoHUA also launched the Mobile Application for PMSVANidhi se Samriddhi- Socio-economic profiling of PM SVANidhi beneficiaries and their families to link them to various Central government Schemes. The application will assist city officials to collect the door-to-door data.
Note: Earlier, on October 5, 2020, in it a first of its kind initiative, MoHUA had signed a MoU with Swiggy to take street food business online under PM SVANidhi Scheme.
PM SVANidhi Scheme: This scheme was launched on June 01, 2020. It was launched in order to provide the affordable working capital loan to street vendors. The scheme was launched to help vendors to resume their livelihoods that were affected due to Covid-19 lockdown. It seeks to benefit over 50 lakh Street Vendors. The scheme provides the vendors a collateral free loan of up to Rs. 10,000, of one year.
Unified Web Portal for Monitoring Progress of GOBARDHAN Activities: A unified web portal has recently been launched to promote GOBAR-DHAN Scheme and monitor its activities across the country. The web portal was jointly launched by the Agriculture Minister Narendra Singh Tomar, Jal Shakti Minister Gajendra Singh Shekhawat, Minister of State for Jal Shakti Rattan Lal Kataria, Petroleum Minister Dharmendra Pradhan, Animal Husbandry Minister Giriraj Singh.
Key Highlights:
Gobardhan is an important component of Swachh Bharat Mission Phase-2 for organic solid waste management.
The scheme is aimed not only at supporting the villages to manage biodegradable and cattle waste but also help in increasing the income of the farmers.
The mission is used for the organic solid waste management.
After the introduction of the Gobardhan scheme, the disposal of cattle dung waste has become possible. The scheme will also help to achieve the goal of Open Defecation-Free (ODF) Plus which in turn will prove to be a major step towards increasing cleanliness.
In addition to achieving the ODF++ target, the Gobardhan scheme will also be helpful in getting ethanol, bio-diesel, and compressed bio-fuel in the upcoming years.
GOBAR-DHAN scheme: GOBAR-DHAN stands for Galvanizing Organic Bio-Agro Resources – DHAN scheme. The scheme was launched by Ministry of Jal Shakti (earlier known a Ministry of Drinking Water & Sanitation).
It is being implemented as part of the Swachh Bharat Mission (Gramin). Department of Drinking Water and Sanitation will work with all the other stakeholders to implement Gobardhan, a unified approach across village.
The scheme focuses on keeping the villages clean, increasing the income of rural households. It also seeks to generate energy like compost, biogas and bio-CNG from cattle waste .
It will prove highly beneficial for India as it is home to the highest cattle population in the world (around 300 million in number) which produces around 3 million tonnes of dung. It will encourage farmers to consider dung and other waste not just as waste but as a source of income.
Gobardhan programme will prove to be a milestone for a Clean India.
Swachh Bharat Mission (Gramin): This mission comprises of the two main components in order to create clean villages. They are:
Creating open defecation free (ODF) villages.
Managing solid and liquid waste in villages.
Under the scheme, 3.5 lakh villages, 374 districts and 16 States or Union Territories of the country have been declared ODF till date. Thus, the stage is set for ODF-plus activities, including measures to enhance Solid and Liquid Waste Management (SLWM). The GOBARDHAN scheme is also an element under the ODF-plus strategy.
Vehicle scrapping policy: Finance minister Nirmala Sitharaman on February 1, 2021 announced a voluntary 'vehicle scrapping policy' in her budget speech at the Parliament. The policy aims to phase out old vehicles and reduce vehicular pollution. The finance minister also announced fitness tests for personal vehicles after 20 years.
The vehicle scrapping policy will come into effect from April 1, 2021.
Presenting the Budget for 2021-22 in Parliament, the FM said that the personal vehicles will have to undergo fitness tests in automated centres after 20 years while commercial vehicles will undergo the test after 15 years. This will help in encouraging fuel efficiency, environment friendly vehicles, thereby reducing vehicular pollution and oil import bill.
According to Union Transport Minister Nitin Gadkari, the scrapping of the vehicles will help reduce the population of old and defective vehicles, lead to a 25-30 percent reduction in vehicular air pollutants and improve road safety. Further, the recycled materials like plastic, steel and copper could be reused and thus reduce costs of vehicles.
This policy has already been approved by the government.
Sub Mission on Agricultural Mechanization (SMAM) Scheme 2020-21: SMAM Scheme is a central government scheme for the Agricultural Department targeted to boost the union budget 2021. In the recent Union Budget 2021, an amount of Rs. 1050 crore budget has been allocated for Sub Mission on Agricultural Mechanization (SMAM) for the financial year 2021-2022. The amount will be issued for the financial year 2021-2022.
Background:
The SMAM scheme was launched in the year 2014-15.
It was launched by the government of India (GoI) with the aim of 'reaching the unreached'.
The scheme seeks to reach the unreached by making the farm machines accessible and affordable for the small and marginal farmers (SMFs).
It makes the machines accessible to the SMFs by, establishing the Custom Hiring Centres (CHCs), creating Hubs for hi-tech & high value farm equipment and establishing the Farm Machinery Banks.
The distribution of various subsidized agricultural equipment and machines are done to individual farmer.
Why was SMAM scheme launched?
The Agricultural mechanization is crucial for the agriculture sector as this not only helps in improving the efficiency and affectivity of the inputs that are used in the crop production but also helps in increasing the productivity of crops. Therefore, this scheme was launched with the objective of increasing the efficiency, affectivity and productivity of the crops.
Fundamentals of the scheme:
The scheme comprises of following fundamentals:
The scheme makes it possible for the SMFs to connect with the hiring institutes that enables the SMFs to hire the machines because, purchasing the farm machines for SMFs is not financially feasible.
The performance testing and certification of machines at the designated testing centres ensures the farm machinery effectively and efficiently.
It also raises awareness among the stakeholders by demonstrating the machine operations and skill development of farmers and youth.
Achievements under the scheme:
Ever since the scheme was launched in 2014, an amount of Rs.4556.93 crores of funds has been released under this scheme for the States during the financial year 2014-2015 to 2020-2021.
Under the scheme, as of now, around 13 lakh agricultural machines have been distributed so far and 27.5 thousand Custom Hiring Institutions have been established.
The programs and schemes on farm mechanization have also increased the availability of the farm power per unit area. This power is used to perform various agricultural operations.
Nai Roshni: It is the name given to a scheme for Leadership Development of Minority Women by Ministry of Minority affairs. Nai Roshni is being implemented across India.
Aim: The scheme aims is to empower and instill confidence in women by providing knowledge, techniques and tools for interacting with Government systems, banks and other institutions at all levels. This includes empowerment of the trainee women so that they become independent and confident members of the society.
Training: The scheme provides for 6 days training programme followed by handholding for a period of one year. The training covers issues relating to women viz. Leadership of Women through participation in decision making, Educational Programmes for women, Health and Hygiene, Legal rights of women, Financial Literacy, Digital Literacy, Swachh Bharat, Life Skills, and Advocacy for Social and Behavioural change.
Implementation: The Scheme is being implemented through Non-Governmental Organisations enrolled under the Nai Roshni Scheme as per scheme guidelines in force.
Note: The other schemes that help in the economic empowerment of the Minority women are:
Seekho Aur Kamao (Learn & Earn) Scheme where 33% of the total beneficiaries are women.
Nai Manzil scheme, where 30% of the total beneficiaries are women.
Mahatma Gandhi National Fellowship (MGNF): The Minister of Skill Development and Entrepreneurship (MSDE) Mahendra Nath Pandey recently chaired the event on 'Transforming skilling through strategic partnerships under SANKALP.
At the event MSDE Ministry launched the Mahatma Gandhi National Fellowship (MGNF) programme in partnership with 9 Indian Institutes' of Management (IIM) across India to strengthen skills training at district level.
About MGNF:
MGNF is a two-year government-funded programme.
It is a Certificate Program in Public Policy and Management offered by IIMs.
It has been launched under the World Bank loan assisted programme SANKALP (Skills Acquisition and Knowledge Awareness for Livelihood Promotion).
It has been designed at the initiative of the MSDE, Government of India (GoI) and implemented in collaboration with State Skill Development Missions (SSDMs).
The MGNF 2021-23 has been rolled out nationally in more than 660 districts across India.
Fellows under the MGNF will acquire the academic expertise and technical competency which will help in understanding the overall skill ecosystem along with being attached to DSCs (District Skill Committees).
About SANKALP: SANKALP stands for the "Skills Acquisition and Knowledge Awareness for Livelihood Promotion". SANKALP scheme was launched in January 2018 and has tenure till March 2023.
This scheme is assisted by the World Bank loan.
The main aim of launching the scheme is to strengthen the district skill administration and the District Skill Committees (DSCs).
NeGPA: It refers to the National e-Governance Plan in Agriculture. NeGPA scheme has recently been extended up to March 31, 2021.
About NeGPA:
It is a centrally sponsored scheme launched with the objective of achieving the rapid development in India by using Information & Communication Technology (ICT).
This scheme helps in timely access of the agriculture related information to the farmers.
It was initially launched in the year 2010-11 in 7 States. These states are Assam, Jharkhand, Himachal Pradesh, Karnataka, Kerala, Madhya Pradesh and Maharashtra.
From 2014-2015, it expanded to other states and 2 UTs.
Phase-II of the scheme:
Under Phase-II of the scheme, funds were released to States for carrying out the activities mentioned below:
Site preparation of offices for installation of hardware
Establishment of computer training labs
Procurement, installation and accounting of system software
To back-up power arrangements
To set-up the State Project Management Unit (SPMUs)
To hire manpower on contractual basis
Data Digitization Customization of applications as per the requirement in the State and UTs
Recent Developments under the scheme:
The NeGPA guidelines were amended in 2020-2021 in order to infuse the modern information technologies in the farm sector.
Furthermore, the initiatives such as Unified Farmers Service Platform (UFSP) were launched in order to bring a paradigm change in accessing the data related to farmers.
UFSP: It refers to the Unified Farmer Service Platform. UFSP is a combination of Core Infrastructure, Applications & tools and Data.
The platform helps in seamless interoperability of various public and private IT systems in the agriculture domain across India.
It acts as a central agency in the agri ecosystem such as UPI in the e Payments does.
It also enables the Registration of Service Providers.
Current Affairs in Indian Policy - January 2021
FoPL: It stands for Front Of Packet Labeling. It refers to symbols and rating systems, including shelf-tag labels, which are designed to summarize the key nutritional characteristics of food products. Front-of-package labels have been proposed as an approach to help consumers make healthier food choices at the point of purchase. It is also an important policy tool for countries to help consumers to make healthier food choices. India for the first time included FoPL within the draft for Food Safety and Standards (Libeling and Display Regulations), 2019. FoPL seeks to make consumers aware about products that are high in sugar, fat and salt content. It consists of two aspects namely- threshold limit and the way the limit is depicted on packets of processed food. The thresholds are based on World Health Organization norms developed after years of deliberations for countries like India.
Pawan Kumar Agarwal, chief executive of Food Safety Standards Association of India (FSSAI) which is the country's apex food regulatory has announced that the front of packet labeling will be delinked from its general labeling regulation.
Delinking: It means cutting off or breaking the connection. The decision of delinking the FoPL from labeling regulations was made because the thresholds that the companies follow were not up to Indian Standards. As per the report of Centre for Science and Environment- the 33 foods, 19 fast foods, four different types of wrapped sandwiches, fried chicken, pizza which was tested showed high content of salt and fat in the food items. FASSAI will now set a new threshold for FoPL which needs to be defined across the food categories.
BCPL: It refers to Brahmaputra Cracker and Polymer Limited. It is a central public sector undertaking. It is implementing the Assam Gas Cracker Project, which is seen as part of the implementation of the Assam peace accord signed on 15 August 1985, with a view to bring socioeconomic development of region and would also give impetus to the development of the northeastern region.
The Cabinet Committee on Economic Affairs chaired by Prime Minister Narendra Modi has approved the transfer of administrative control of Brahmaputra Cracker and Polymer (BCPL), the Central Public Sector Undertaking implementing the Assam Gas Cracker Project (AGCP) from Department of Chemicals & Petrochemicals to Ministry of Petroleum & Natural Gas (MOP&NG).
CCS: It refers to Chief of Defense Staff. The CCS chaired by the Prime Minister Narendra Modi has approved the creation of a Chief of Defense Staff (CDS) post that will function as a single point of contact for different branches of armed forces and as the Principal Military Adviser to the Defense Minister on tri-service matters. A report by a high-level committee headed by National Security Advisor Ajit Doval, which finalized responsibilities and framework for operation of CDS has also been approved by the CCS. Bipin Rawat at present is the Chairman of Chiefs of Staff Committee (CSC) is Chief of Army Staff (CoAS). However, he does not function in capacity of a CDS. The government is likely to appoint the country's first CDS in the next few days
CDS: It refers to Chief of Defence Staff. The cabinet has approved the creation of the post of chief of defence staff. The CDS will be a four-star general who maybe from the Army, the Air Force or the Navy. His salary will be equal to that of the service chief. CDS will head the department of military affairs. The department will be created under Defense Ministry. Described as 'first among equals' among service chiefs, the CDS will be tasked with trimming weapons procurement procedures and integrating operation of the armed forces. It will also serve as the unified military advisor to the Prime Minister and the Minister of Defense.
The CDS will not exercise any military command over the three service chiefs. The post will have a fixed term that has yet to be determined. All P-5 nations - the five permanent members of the United Nations Security Council - have equivalent posts.
Kargil Review Committee: It is a committee that was set up after Kargil War (1999), to examine lapses in security after war, in which Pakistani soldiers infiltrated into India, occupied key positions in Kargil Mountains and triggered the war. CDS to oversee military was first recommended by the Kargil Review Committee. In a landmark military reform, Prime Minister Narendra Modi on August 15 announced from the Red Fort that India would have a CDS as head of the tri-services.
Good Governance Day: It is observed on the birth anniversary of former Prime Minister Atal Bihari Vajpayee. On the occasion of the Good Governance Day, Dr. Jitendra Singh launched the Good Governance Index (GGI) at the event organized by the Ministry of Personnel, Public Grievances & Pensions.
GGI: It refers to Good Governance Index. It is a scientifically designed uniform tool across states to assess the status of governance and impact of various interventions and union territories. GGI seeks to provide a reference threshold for future documentation of good governance index. The other objectives of the GGI is also to give quantifiable data, to compare the state of governance in all states and UTs, enable them to formulate and implement suitable strategies for improving governance & shift to result-oriented approaches.
The ten sectors that the GGI considers are- Agriculture and Allied Sectors, Commerce & Industries, Human Resource Development, Public Health, Public Infrastructure & Utilities, Economic Governance, Social Welfare & Development, Judicial & Public Security, Environment and Citizen-Centric Governance. The states and UTs are divided into three groups: a). Big States, b). North-East & Hill States and c). UTs.
Tamil Nadu topped in Good Governance Index in the "Big States" category, Himachal Pradesh ranked first In the North East and hill states category, Madhya Pradesh, Mizoram and Daman and Diu ranked first in the agricultural ranking and Delhi, Uttarakhand and Jharkhand ranked first under the category of commerce and industries.
Mega Infrastructure Plan: Finance Minister Nirmala Sitharaman has unveiled infrastructure projects worth Rs 102 lakh crore rupees that will be implemented in the next five years as a part of the government giving a push to infrastructure development for India.
The massive infrastructure plan is for boosting Indian economic growth by the Government which involves railway project of INR 14 lakh crore, energy project of INR 25 lakh crore and INR of 20 lakh crore projects. The central government has also started a National Infrastructure Pipeline (NIP) for the first time in India. The Finance Minister released the Report of the Task Force on National Infrastructure Pipeline for 2019-2025. The NIP follows a commitment by Prime Minister Narendra Modi in his Independence Day speech, that more than Rs 100 trillion would be invested in India's infrastructure over the next five years.
TRAI: It refers to the Telecom Regulatory Authority of India. TRAI is an independent regulatory body established by the Telecom Regulatory Authority of India Act 1997 to oversee the telecommunications industry in India. It is headquartered in New Delhi.
TRAI has made amendments to the new regulatory framework for cable and broadcasting services with a view to protect consumer interests. Under this new regulatory framework the cable TV users will be able to access more channels at lower subscription price. It has capped the amount consumers will have to pay monthly for all free to air channels at Rs 160.
The new rules are part of the changes the regulator has made to its 2017 tariff order for broadcasting and cable TV services and they will be effective from 1 March 2020.
NITI Ayog: It is the think tank of the Government of India. (GoI). NITI Aayog has pitched for enactment of the National Medical Commission (NMC) Bill, 2017, observing that regulatory bodies that is- the Medical Council of India and the Nursing Council of India have failed to ensure adequate availability and quality of health professionals. So to address the shortage of qualified doctors and bridge gap in medical education, the Ayog has released its Draft "Model Concession Agreement for Setting Up Medical Colleges under Public Private Partnership (PPP)" guideline document to link new or existing private medical colleges with functional district hospital to augment medical seats. A concession agreement has been developed based on international best practices and similar PPP arrangements that are operative in Gujarat and Karnataka.
The PPP model seeks to ensure high quality and timely provision of services. They will also help in speeding up Government projects and provide better public services.
CACS & e-BCAS projects: It refers to two e-Governance projects. Union Minister for Civil Aviation Hardeep Singh Puri has launched the Biometric enabled Centralized Access Control System (CACS) and 'e-BCAS Project Training Module' to enhance security and ease of doing business at airports. These two projects were launched these projects in the presence of senior officials of the Ministry of Civil Aviation and Bureau of Civil Aviation Security (BCAS).
CACS: It refers to Centralized Access Control System. This multi-layered security system encompasses the uniqueness of the Airport Entry Permit (AEP) users, biometric authentication in addition to PIN-based identity verification through contactless smart card technology. The main objective of CACS is to digitize the employee movement process at the airports. The project also aims to facilitate the ease of processing, enhanced security and prevent unauthorized entry into airport and alert authorities to an attempted intrusion or other irregularities for immediate response.
e-BCAS: It is a Training Module which seeks to make all the activities in the Bureau of Civil Aviation Security (BCAS) transparent, user-friendly, efficient and provide an ease of doing business with the stakeholders. The 'e-BCAS' project's objective is not only to achieve a paperless office under the e-Governance initiative of Government of India but also assist more than 1.5 lac employees of various stakeholders to migrate from the manual process of training to digital platform.
GoI: It refers to the Government of India. GoI signed MoU with Wal-Mart owned e-commerce firm Flipkart for selling the products made by women self-help groups under the scheme- Deendayal Antyodaya Yojana-National Urban Livelihoods Mission (DAY-NULM) on e-commerce platform. With this MoU, women self-help groups, under DAY-NULM, will be able to sell their products online to customers across the country making them financially independent.
DAY_NULM: It is the abbreviation of Deendayal Antyodaya Yojana-National Urban Livelihoods Mission. DAY-NULM is a scheme where the women work towards reducing urban poverty through strong community institutions, skill training, access to affordable credit for self-employment, support for street vendors resulting in an appreciable improvement in their livelihoods on a sustainable basis, through building strong grassroots level institutions of the poor.
APEDA:It is an acronym for Agricultural and Processed Food Products Export Development Authority. APEDA is an apex body under the Ministry of Commerce and Industry, Government of India and is responsible for the export promotion of agricultural products. It is mandated with the responsibility of promotion and development of the export of its scheduled products. It was formed in 1986 and it's headquartered in New Delhi.
In a statement APEDA on 5th January 2020 announced that eight states namely Maharashtra, Kerala, Uttar Pradesh, Nagaland, Assam, Tamil Nadu, Punjab and Karnataka have finalized their action plan for Agriculture Export Policy (AEP) with an aim to double export as well as the income of the farmer. APEDA has been adopting a focused approach for ensuring greater involvement of the state governments for effective implementation of Agri Export Policy (AEP). The AEP was approved by the Union Cabinet in 2018.
To ensure effective implementation of Aep, APEDA held a series of meetings with state government officials and other stakeholders for preparation of state action plan which included all essential components like production clusters, capacity building, infrastructure and logistics and research and development and budget requirements for the implementation of AEP. State level monitoring committees have been formed in many of the states and cluster visits have been made by APEDA nodal officers to several product clusters. The product clusters selected are Jalandhar,(Potato), Sangli,(Grapes), Salem, (Poultry products), Theni, (Banana), Chittoor, (Mango), Indore, (Onion), Jodhpur, (Isabgol) and Chikkaballapur, (Rose Onion).
The states have setup a market intelligence cell in APEDA that reports the activity of e-market intelligence comprising of detailed market analysis, international trade issues, current scenario of the interest to Indian exporters in important markets and statistical information.
APEDA has signed a MoU with the National Cooperative Development Corporation to include co-operatives for their active role in AEP. It has also set up a 'Farmer Connect Portal' on its website to provide a platform for Farmer Producer Organizations (FPOs) and Farmer Producer Companies (FPCs) to interact with exporters. Over 800 FPOs have been registered on the portal already. The policy aims to double agricultural exports from 30 billion USD to 60 billion USD by 2022.
India and UK: The Union Cabinet chaired by the PM Narendra Modi approved the Memorandum of Understanding (MoU) signed between India and the United Kingdom on 8 January 2020 for enabling self-sufficiency for Indian railways. It was signed by the Ministry of Railways with Department for International Development and the Government of the United Kingdom on December 2, 2019. Under the agreement, the two nations agreed to jointly work towards adopting energy efficiency practices, enabling Fuel efficiency.
The objective of the MoU is to integrate renewable energy into electricity grid of railways. Workshops trainings and technological exchanges on emerging technologies on renewable energy will be conducted with the help of the UK Government. It will also aid in deploying Electric Vehicle Charging Infrastructure.
India and Sweden: The Union Cabinet chaired by Prime Minister Narendra Modi, apprised of the Agreement on cooperation in polar science between the Ministry of Earth Sciences (MoES), India and Ministry of Education and Research, Sweden. The agreement was signed on 2nd December 2019 during the visit of Their Majesties of the Kingdom of Sweden to India.
India and Sweden are signatories to the Antarctic Treaty and Protocol to the Antarctic Treaty on Environmental Protection. Sweden, one of the eight Arctic states is a member state in the Arctic Council while India has the observer status in the Arctic Council.AS both the nations has a vigorous scientific program in the Polar Regions, both in Arctic and Antarctic so the collaboration between India and Sweden will enable the sharing of expertise between them.
India and BMGF: The Union Cabinet, chaired by the Prime Minister Shri Narendra Modi, has given its ex-post-facto approval on the Memorandum of Cooperation (MoC) between Department of Health & Family Welfare (DOHFW), Government of India and Bill & Melinda Gates Foundation (BMGF) on cooperation in the field of Health. The agreement was signed in November, 2019 during the visit of Mr. Bill Gates, Co-Chair and Trustee of BMGF to Delhi. The BMGF agreed to work with the Ministry to strengthen health sector of the country.
The MoC aims to reduce child mortality, morbidity, maternal mortality and neonatal mortality, reduce burden of diseases such as Lymphatic Filariasis, Visceral Leishmaniasis and TB, improve quality of family planning methods, and to strengthen health systems, including aspects such as budget utilization, management and skills of human resources for health, digital health, strengthening supply chains and monitoring systems.
A Program Action Committee (PAC) is to be set up to further elaborate the details of cooperation and to oversee the implementation of this Memorandum of Cooperation.
India and France: The Union Cabinet, chaired by the Prime Minister Shri Narendra Modi, has given its approval for the ratification of Migration and Mobility Partnership Agreement between India and France. The Agreement was signed in March, 2018 during the State Visit of the French President to India and it is valid for 7 years and incorporates provisions for auto-renewal.
The agreement not only aims to foster the mobility of students, researchers, academics, and skilled professionals between the countries but also strengthen cooperation on issues including human trafficking and irregular migration.
The Agreement marks India's expanded multi-faceted relationship and confidence with France.
India-Mongolia: On January 8, 2020, the Union Cabinet chaired by PM Modi approved the agreement between India and Mongolia to explore outer space for civilian and peaceful purposes. The agreement was signed on September 20, 2019 in New Delhi during the state visit of President of Mongolia to India.
This Agreement shall enable cooperation in the potential fields such as, space science, technology and applications including remote sensing of the earth, satellite communication and satellite based navigation, Space science and planetary exploration, use of spacecraft and space systems and ground system, and application of space technology.
Under the agreement, there is a plan to set up a Joint Working Group, drawing members from Department of Space (DOS) and Indian Space Research Organization (ISRO) and Communications and Information Technology Authority of the Government of Mongolia. The joint working group will chalk out the plan of action and the means of implementing the agreement.
APEDA: It refers to Agricultural and Processed Food Products Development Authority. It is an export promotion organization under Ministry of Commerce & Industries, Government of India. It was established in 1986. It is headquartered in New Delhi. It is mandated with the responsibility of promotion and development of the export of its scheduled products.
Recently, APEDA (Agricultural and Processed Food Products Development Authority) has added 135 laboratories to the existing 51 laboratory. With this initiative, the total number of agricultural product testing laboratories in the country has increased to 186. The new laboratories installed in states with high agricultural potential includes 35 in Maharashtra, 23 in Gujarat, 10 in Andhra Pradesh & Telangana, 23 in Tamil Nadu and 17 in Karnataka. This initiative is important as Laboratory testing requirements are crucial in agri export supply chain.
To further strengthen the laboratory network, APEDA has taken a policy decision for simplification of APEDA recognition of laboratories. It has been decided that the laboratories which are National Accreditation Board for Testing and Calibration Laboratories (NABL) accredited will be recognized by APEDA. These laboratories will be added in the network of APEDA recognition laboratories.
This policy aims to enable the exporters to have easy access to the laboratories for testing of APEDA scheduled products for exports.
NITI Aayog: It is an abbreviation for National Institution for Transforming India. The NITI Aayog is a policy think tank of the Government of India, founded on 1 January 2015. NITI Aayog was established in 2015 replacing Planning Commission. It was established with the aim to achieve sustainable development goals with cooperative federalism by fostering the involvement of State Governments of India in the economic policy-making process using a bottom-up approach. The Chair person of NITI Aayog is the Prime Minister of India Narendra Modi. The Chief Executive Officer (CEO) of NITI Aayog is Shri Amitabh Kant and the Vice-Chairperson of the council is Dr. Rajiv Kumar.
Recently, the Vice-Chairman of NITI Aayog Dr. Rajiv Kumar released its vision for the National Data and Analytics Platform (NDAP).
The platform aims to democratize access to publicly available government data which will be powered by a user friendly search engine, backed by seamless navigation, with a world class user interface.
It will not only host the latest datasets from various government websites, present them coherently, and provide tools for analytics and visualization but will also follow a user-centric approach and will enable data access in a simple and intuitive portal tailored to the needs of a variety of stakeholders.
Standard Operating Procedures (SOPs) will be developed to keep data updated and there will be a Technical Advisory Group (TAG) consisting of sector and technology experts to provide guidance on the development of the platform, management of data, and aligning the platform for user-needs.
The first version of the platform is expected to be launched by the year 2021.
PRAGATI: It stands for Pro-Active Governance and Timely Implementation, involving Central and State governments. It is an ICT based multi-modal platform which is a unique intefrating and interactive platform. It was launched by Prime Minister Shri Narendra Modi on 25th March 2015. The aim of PRAGATI is to address common man's grievances, and to simultaneously monitor and review important programmes and projects of the Government of India as well as Projects flagged by State Governments.
Recently, Prime Minister Narendra Modi chaired the 32nd PRAGATI interaction and discussed progress of several projects. Among these projects, 9 were delayed projects worth Rs. 24000 that are related to Railways, Road Transport and Highways and Petroleum and Natural Gas.
The progress under insurance schemes of Pradhan Mantri Jeevan Jyoti Bima Yojana (PMJJBY) and Pradhan Mantri Suraksha Bima Yojana(PMSBY), the resolution of grievance redressal related to 47 government programmes and schemes across 17 diverse sectors and the progress under Crime and Criminal Tracking Network and Systems project- a comprehensive and integrated system for effective policing through e-Governance was also reviewed.
India & Ghana: Indian Oil Corporation Ltd (IOCL) signed a memorandum of understanding (MoU) with Ghana's National Petroleum Authority (NPA) on 23 January 2020 at Shastri Bhawan, New Delhi. The MoU was signed in the presence of Oil Minister Dharmendra pradhan and Michael Aaron, High Commissioner of Ghana to India.
The purpose of this MOU is to strengthen cooperation between both the countires as well as in the field of Petroleum in particular LPG in which by IOC would support the NPA on the successful implementation of the Re-circulation Model (CRM) of LPG. IOC will support to NPA in development of health, safety, security and environment (HSSE) standards as well as design licensing, permit and legal framework. It will help NPA develop economics for LPG bottling plant, pricing structure, and communication strategies. It will also Provide assistance in areas of infrastructure development for the new LPG value chain, support for upgrading capacities of institutions along with policy development and review.
Inspired by the success of Indian government's flagship programme Ujjwala, Ghana had sought India's help to build a similar distribution infrastructure in their country.
PMUY: It refers to Pradhan Mantri Ujjwala Yojana. PMUY was launched by Prime Minister of India Narendra Modi on 1 May 2016 to distribute 50 million LPG connections to women of BPL (below the poverty line) families. It was launched to safeguard health of children and women by replacing firewood with LPG. 8 crore cooking gas connection were provided to poor women in less than 3 years.
CCEA: It refers to Cabinet Committee on Economic Affairs. CCEA has a mandate to review economic trends on a continuous basis, as also the problems and prospects, with a view to evolving a consistent and integrated economic policy framework for the country. The Prime Minister is the head of this committee. Cabinet ministers of various ministries are its members. Its important functions are to direct and coordinate the governmental activities in the economic sphere.
Recently, the CCEA chaired by the Prime Minister Narendra Modi approved the proposal of legislative Department in allowing the Election Commission of India (ECI) to enter into Memoranda of Understanding (MoU) with Independent High Authority for Elections of Tunisia (ISIE) and the Papua New Guinea Electoral Commission(PNGEC) for elections for cooperation in the field of electoral management and administration. The MoU aims to provide technical assistance and capacity support for the ISIE and PNGEC for elections and also for cooperation in the field of electoral management and administration in their respective countries.
The Cabinet has also approved the agreements in the field of mutual Legal Assistance in Criminal Matters, cooperation in the field of early childhood care, oil and natural gas, and Geology and Mineral Resources between India and Brazil. The MOUs aims to strengthen relations and promote bilateral cooperation.
MoRD: It refers to the Ministry of Rural Development. MoRD is a branch of the Government of India. It is entrusted with the task of accelerating the socio-economic development of rural India. Its focus is on health, education, drinking water, housing and roads. The current Minster of MoRD is Narendra Singh Tomar.
Recently, the Ministry of Rural Development (MoRD) signed a Memorandum of Understanding (MoU) with Bill and Melinda Gates Foundation (BMGF) under the Deendayal Antyodaya Yojana, National Rural Livelihoods Mission (DAY-NRLM). The MoU was signed by Alka Upadhyaya, Additional Secretary, MoRD and by Alkesh Wadhwani on behalf of the Gates Foundation.
The MoU aims to strengthen grassroots institutions of the rural poor. The aim of DAY-NRLM is to reduce poverty through institutions of marginalized rural women for promotion of gainful self-employment while creating skilled wage employment opportunities. The MoU not only seeks to remove barriers such as poor health, gender inequality and lack of opportunities for women entrepreneurship but also provide them access to financial institutions and markets. The Mou will also help the Ministry to use of the expertise of the Bill and Melinda Gates Foundation, and leverage its network, to provide technical assistance and support to the DAY-NRLM.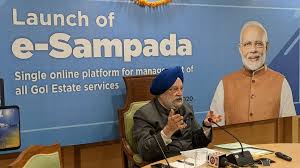 E-Sampada: It is the name of a new Web Portal and Mobile App that has been dedicated to the nation by the Minister of Housing and Urban Affairs Hardeep Singh Puri on Good Governance Day.
E-Sampada provides a single-window for all the services including an allotment for over one lakh government residential accommodations, office space allotment to government organizations in 45 office complexes in 28 cities and booking of 1,176-holiday homerooms.
This new web portal provides online facility to users across India to lodge complaints, submit documents and appear for the virtual hearing. In its endeavor to provide 'One Nation, One System', the erstwhile 4 websites namely - gpra.nic.in, estates.gov.in, eawas.nic.in, holidayhomes.nic.in and two Mobile Apps (m-Awas & m-Ashoka5) of the Directorate of Estates have been integrated into one.
Cabinet: The Union Cabinet chaired by Prime Minister Narendra Modi, recently approved the proposal for revision of the guidelines for obtaining license for providing Direct-To-Home (DTH) broadcasting service in India.
The salient features of the Cabinet's decision as mentioned by Information and Broadcasting Minister Prakash Javadekar are as follows:
License for the DTH will be issued for a period of 20 years compared to the license for all service providers which was issued for a duration of 10 years, according to the Telecom Regulatory Authority of India (TRAI). The period of License may also be renewed by 10 years at a time.
License fee has been revised from 10% of GR (Gross Revenue) to 8% of AGR (Adjusted Gross Revenue) which will be calculated by deduction of GST from GR.
License Fee will be collected on quarterly basis in lieu of presently annual basis.
DTH operators shall be permitted to operate to a maximum of 5 percent of its total channel carrying capacity as permitted platform.
The sharing of Infrastructure between DTH operators willing to share DTH platform and transport stream of TV channels, on voluntary basis, will be allowed.
The cap of 49% FDl in the existing DTH guidelines will be aligned with the extant Government (DPIIT's) policy on FDl as amended from time to time. It will allow 100% foreign direct investment (FDI).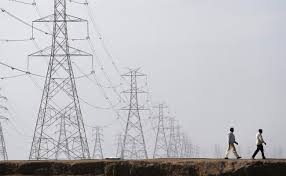 Electricity (Rights of Consumers) Rules 2020: The Minister of State (Independent Charge) for Power and New and Renewable Energy R K Singh recently announced the new 'Electricity (Rights of Consumers) Rules, 2020.
As per these rules, the consumers across the country will have the right to a minimum standard of service for supply of electricity.
The rules provide for penalties for power distribution utilities (discoms) for not maintaining mandated standards of services.
The distribution licensee shall supply 24×7 power to all consumers unless stated otherwise for a specific category, such as an agricultural connection.
The consumer shall have the option to pay bills online or offline. Besides, there would be provision for advance payment of bills.
These rules provide for Rights of consumers and Obligations of Distribution licensees.
The key areas which are covered in the Electricity (Rights of consumers) Rules are as follows:
Rights of consumers and Obligations of Distribution licensees
Release of new connection and modification in existing connection
Metering arrangement
Billing and Payment
Disconnection and Reconnection
Reliability of supply
Consumer as Prosumer
Standards of Performance of licensee
Compensation Mechanism
Call Centre for Consumer Services
Grievance redressal mechanism
AB-PMJAY SEHAT Scheme: AB-PMJAY stands for Ayushman Bharat Pradhan Mantri Jan Arogya Yojana while SEHAT stands for Social, Endeavour for Health and Telemedicine. AB-PMJAY SEHAT scheme is a health insurance scheme for the Union Territory.
Recently, the Prime Minister of India Narendra Modi virtually launched the AB-PMJAY SEHAT scheme. The scheme aims to extend health insurance coverage to all residents of Jammu and Kashmir.
The AB-PMJAY SEHAT scheme would work in convergence with Pradhan Mantri Jan Arogya Yojana (PM-JAY). It seeks to benefit all resident of the newly formed union territory (UT) "irrespective of their socio-economic status
It will provide free of cost insurance cover to all the residents of the UT of J&K. It will also provide financial cover up to Rs.5 Lakh per family on a floater basis to all residents of the UT of J&K and an operational extension of PM-JAY to 15 lakh (approximately) additional families.
PM-JAY: It refers to the Pradhan Mantri Jan Arogya Yojana. PM-JAY is a pioneering initiative of Prime Minister Narendra Modi to ensure that poor and vulnerable population is provided health cover. This initiative is part of the Government's vision to ensure that its citizens – especially the poor and vulnerable groups have universal access to good quality hospital services without anyone having to face financial hardship as a consequence of using health services.
The programme is a part of Union Government and part of the Indian government's National Health Policy. It was launched in September 2018 by the Ministry of Health and Family Welfare. That ministry later established the National Health Authority as an organization to administer the program.
It is the world's largest government sponsored healthcare program. It provides a cover of Rs 500,000 per family per year for secondary and tertiary care hospitalisation across public and private empanelled hospitals in India. The benefit of Rs 5,00,000 is on a family floater basis. This means that it can be used by one or all members of the family.
It covers medical procedures including nephrology,oncology, cardiology, etc and up to 3 days of pre-hospitalisation and 15 days post-hospitalisation expenses like diagnostics and medicines are also included in the scheme.
R P Tiwari Panel: It is seven-member committee, headed by Vice-Chancellor of Central University of Punjab R P Tiwari set up by UGC (University Grants Commission) to consider the issue (of) holding common entrance test at undergraduate level only from the next academic year.
The government is exploring the feasibility of holding a common entrance test for undergraduate admissions across all central universities from the next academic year.
As per the new National Education Policy (NEP), released in July 2020, it advocated reducing the number of entrance tests to "eliminate the need for taking coaching for these exams".
Ministry of Education (MoE) runs about 40-odd central universities and collectively, all of them have about 1 to 1.25 lakh seats across different disciplines at the undergraduate level. Of these, at present, about 16 central universities, all set up under the UPA-II government, have a common entrance test for Bachelor's study.
If the NEP suggestion is implemented, the National Testing Agency (NTA) will be tasked to conduct a common aptitude test as well as specialised common exams for different disciplines at least twice a year, for admission to bachelor's in central universities.
National Testing Agency (NTA): The NTA is an Indian government agency that has been approved by the Union Council of Ministers and established in November 2017. It has been established as a premier, specialist, autonomous and self-sustained testing organization to conduct entrance examinations for admission/ fellowship in higher educational institutions. The government appointed Vineet Joshi as the first Director-General of the agency.
UGC: It refers to the University Grants Commission. The UGC India is a statutory body set up by the Government of India in accordance to the UGC Act 1956 under Ministry of Education, and is charged with coordination, determination and maintenance of standards of higher education. It was formed on 28 December 1953 by Maulana Abul Kalam Azad, the Minister of Education, Natural Resources and Scientific Research. It provides recognition to universities in India, and disbursements of funds to such recognized universities and colleges.
Note: A proposal to replace it with another new regulatory body called HECI is under consideration by the Government of India (GoI).
NIXI: It refers to the National Internet Exchange of India. NIXI recently announced its decision to offer free Internationalized Domain Name (IDN) in any of the 22 official Indian languages with every IN domain booked by the registrant.
The offer will be valid for new in. users who register up to January 31, 2021. The applicant will also get a free email in the local language. This offer is valid for new .in users who register up to 31st of January. The offer will also stand for the existing in users who renew their domain in January 2021.
This offer has been created to stimulate the adoption of भारत IDN domain name and proliferation of local language content.
About: NIXI is a not for profit Organization established under section 8 of the Companies Act 2013 in 2003. It was set up for spreading the internet technology to the citizens of India through the following activities:
Internet Exchanges through which the internet data is exchanged amongst ISPs and between ISPs and CDNs.
IN Registry managing and operation of IN country code domain and भारत IDN domain for India.
Indian Registry for Internet Names and Numbers (IRINN).
Managing and operating Internet protocol IPv4 or IPv6.
Draft Arctic policy: The Government of India (GoI) recently released a draft Arctic Policy.
The Draft Arctic Policy document ensures that the Arctic resources become more accessible and are explored and used sustainably. Under its policy, India will make sure that it abides by rules and regulations of Arctic Council.
India became the observer of Arctic Council in 2013 and its membership as an observer was renewed in 2018 for another five years.
India also seeks to play a constructive role in the Arctic by leveraging its vast scientific pool and expertise in Himalayan and Polar research.
The draft document outlines five pillars of India's Arctic policy. They are as follows:
Science and Research
Transportation and Connectivity
National Capacity building
Economic and Human Development
Governance and International Cooperation
The National Centre for Polar and Ocean Research (NCPOR) that operates under the Ministry of Earth Sciences will serve as the nodal agency in implementing the Arctic Policy.
The policy envisages connecting the Arctic residents, especially the indigenous communities with those living in the Himalayan regions.
The main aim of the policy is to create opportunities where the Indian enterprises can be involved to become part of the international commerce businesses and promote traditional indigenous knowledge.
The Arctic Policy seeks to help India achieve its SDGs as Policy has been synchronised and adapted to the Goal 11 of Sustainable Development Goals. The Goal 11 of SDG is "Sustainable cities and Communities".
India & Arctic Research: India under British rule had signed the Svalbard Treaty in 1920 in Paris. This treaty allowed free access to the Arctic region along with the commitment of not militarizing it.
Independent India launched its first scientific expedition to Arctic in 2007.
In 2008, India established a research base called Himadri at Ny Alesund, Svalbard, Norway.
In 2014, India deployed IndArc. It is a multisensory observatory in Kongsfjorden.
In 2016, India set up Gruvebadet Atmospheric Laboratry at Ny Alesund, Svalbard.
Arctic Council: The Arctic Council is a high-level intergovernmental forum promoting cooperation, coordination and interaction among the Arctic States, Arctic Indigenous peoples and other Arctic inhabitants on common Arctic issues, in particular on issues of sustainable development and environmental protection in the Arctic.
The first step towards the formation of the Council occurred in 1991 when the eight Arctic countries signed the Arctic Environmental Protection Strategy (AEPS).
The council was created in Ottawa in 1996 by the Declaration on the Establishment of the Arctic Council (the Ottawa Declaration). The standing Arctic Council Secretariat formally became operational in 2013 in Tromsø, Norway.
Member states of the council include Denmark, Canada, Norway, the United States, Russia, Sweden, Finland, and Iceland. The council also has a number of permanent participants drawn from groups that represent communities and peoples indigenous to the Arctic. Outside these, there are some observer states, Indigenous "permanent participants", and observer organizations.
The Arctic Council with the involvement of the Arctic Indigenous communities and other Arctic inhabitants works as a consensus-based body to deal with issues such as the change in biodiversity, melting sea ice, plastic pollution and black carbon.
As of May 2019, thirteen non-Arctic states have Observer status.
Germany, 1998
Netherlands, 1998
Poland, 1998
United Kingdom, 1998
France, 2000
Spain, 2006
China, 2013
India, 2013
Italy, 2013
Japan, 2013
South Korea, 2013
Singapore, 2013
Switzerland, 2017
Observer status: This status is open to non-Arctic states, along with inter-governmental, inter-parliamentary, global, regional and non-governmental organizations that the Council determines can contribute to its work. It is approved by the Council at the Ministerial Meetings that occur once every two years.
School Bag Policy: Delhi Government recently directed schools in the national capital to implement the New School Bag Policy 2020 in Schools.
In line with the School Bag Policy 2020, the state government has prescribed weight limits for school bags for students of different classes.
The Union Human Resource Development Ministry had formed the guidelines in 2016 to ensure students do not get bogged down with the burden of carrying heavy bags to schools.
School Bag Policy that has been designed by an expert committee, recommends that the weight of school bags for students between Class 1 and Class 10 should not be more than 10 per cent of their body weight.
The guidelines were framed after it was observed that the load of school bag is increased by bringing textbooks, guides, homework and class work notebooks, rough work notebooks, water bottles, lunch box, and sometimes heavy school bags also.
As per the guidelines schools are required to follow the textbooks prescribed by the SCERT, NCERT and CBSE.
Considering the serious threat to health posed by heavy school bags, the Delhi Government has decided to implement the policy in the state.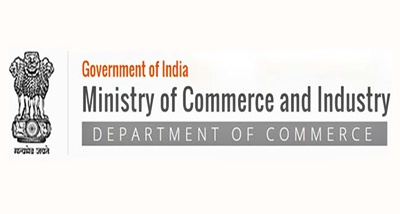 New Foreign Trade Policy: The Union Ministry of Commerce and Industry recently announced that the new Foreign Trade Policy (FTP) 2021-2026, is to come into effect from April 1, 2021 and will strive to make the country a leader in international trade.
The policy will be implemented for 5 years. The goal of this policy is to make India a 5 trillion USD economy.
As per the statement by the Commerce Ministry, the Parliamentary Consultative Committee of the Ministry of Commerce and Industry held a meeting on the subject ''New Foreign Trade Policy 2021-26''. The meeting was chaired by the Minister of State for Commerce and Industry Hardeep Singh Puri, and attended by Members of Parliament (MPs) and senior officers of the ministry.
The Key Highlights of the new Foreign Trade Policy:
The District Export Hubs Initiative will be forming a significant component of the new Foreign Trade Policy.
The policy will aim to boost exports in both merchandise and services.
It will enhance ease of doing business.
It will bring improvements in the operations of domestic manufacturing and services sector through infrastructure support.
The policy will not only bring changes to regulatory and operational framework but also lower transactional costs.
The ministry's arm Directorate General of Foreign Trade (DGFT) will be formulating the policy.
Note: The previous foreign trade policy was implemented between 2015 and 2020. This policy aimed to boost "Make in India" initiative.
The policy merged 5 different schemes under "Merchandise Export from India Scheme" (MEIS).
The five different schemes were:
Market Linked Focus Product Scheme
Focus Product Scheme
Focus Market scheme
VKGUY
Infrastructure Incentive Scrip
Also, the Served from India scheme was replaced with Service Exports from India Scheme.
CollabCAD: It is Collaborative CAD Software software that is being jointly launched by the National Informatics Centre (NIC), MeitY along with Central Board of Secondary Education (CBSE), Ministry of Education.
CollabCAD is a collaborative network, computer-enabled software system, providing a total engineering solution from 2D drafting & detailing to 3D product design.
This main objective of this initiative is to provide a great platform to students across the country to create and modify 3D digital designs with a free flow of creativity and imagination.
CollabCAD software will be used for Practical assignments as part of the subject curriculum for making different types of 3D designs and 2D Drawings.
CBSE under the leadership of Chairman, Shri Manoj Ahuja, IAS will introduce CollabCAD Software for Engineering Graphics (Subject Code 046) at the Senior School Level for Class XI and XII.
Students from around 140 plus schools across the country and the schools in the Middle East (affiliated with CBSE, New Delhi) will have access to this software which can be used for practical projects and understanding concepts of Engineering Graphics.
National Informatics Centre, NIC, CBSE, and Atal Innovation Mission also jointly released a comprehensive e-book on CollabCAD 3D modeling.
NIC and CBSE will be signing an MOU for 'CollabCAD Software Support and Training for Students and Faculty of Engineering Graphics in CBSE affiliated Schools' for a period of 10 (ten) years in the august presence of Sh Ajay Sawhney, Secretary, Ministry of Electronics & Information Technology.
This MOU aims to develop human resources and skills around CollabCAD software and popularize CollabCAD among the students and faculty.
NECA: It refers to the National energy Conservation Awards. The Ministry of Power, in association with Bureau of Energy Efficiency (BEE), recently organised the 30th National Energy Conservation Awards (NECA) 2020 function. The Chief Guest at the event was R.K Singh Minister of State (Independent harge) for Power and New & Renewable Energy.
The awards were presented to round 57 units from 5 sectors for their energy conservation and energy efficiency efforts.
During the event, the Standards and Labelling Programme for Air Compressors and Ultra High Definition (UHD) TV was launched on a voluntary basis.
The event also witnessed the launch of the SAATHEE (State-wise Actions on Annual Targets and Headways on Energy Efficiency) Portal.
Standards and Labelling Programme for Air Compressors and UHD TV: The initiative launched on a voluntary basis is is expected to save around 8.41 Billion Units of electricity for Air Compressors and 9.75 Billion Units for UHD TV till 2030. The energy consumption standards will be effective from 01st January 2021.
SAATHEE Portal: It is a Management Information System (MIS) portal developed by BEE for facilitating real-time monitoring of the progress of implementation of various Energy Conservation endeavours at State level.
At the event, R.K Singh also highlighted the PAT (Perform, Achieve & Trade) scheme being implemented by BEE. It is being implemented under the National Mission for Enhanced Energy Efficiency (NMEEE). NMEEE is one of the eight national missions under which the NAPCC (National Action Plan on Climate Change) was launched in the country in 2008.
PAT is a regulatory instrument to reduce specific energy consumption in energy intensive industries. It is an associated mechanism to enhance the cost effectiveness through certification of excess energy saving which can be traded.
BEE: Bureau of Energy Efficiency (BEE) is a statutory body under Ministry of Power which is mandated to implement policy and programmes in energy efficiency and conservation. The objective of such initiatives is to reduce energy intensity in our country by optimizing energy demand and reduce emissions of greenhouse gases (GHG) which are responsible for global warming and climate change. The current Director-General of BEE is Abhay Bakre.
Atal Tinkering Lab Handbook 2.0: Atal Innovation Mission, NITI Aayog recently launched its new edition of Atal Tinkering Lab handbook named 'The Atal Tinkering Lab Handbook 2.0'. The handbook reinforces detailed establishment and operational processes of the Atal Tinkering Labs and its journey towards an innovative 'Aatmanirbhar Bharat'.
The ATL Handbook outlines a practical guidance on structural, selection, establishment and celebration aspects of the AIM's flagship ATL programme. It also encompasses work done by the AIM team in a framework using 4 key pillars of the ATL initiative – Selection, Establishment, Enablement, and Celebration.
ATLs: It refers to Atal Tinkering Laboratories. ATLs is one of the flagship schemes proposed under the Atal Innovation Mission (AIM). AIM an initiative of the National Institution for Transforming India (NITI Aayog), Government Of India, is establishing Atal Tinkering Laboratories (ATLs) in schools across India.
The main idea behind setting up of ATLs is encouraging the young students to understand STEM (Science, Technology, Engineering, and Math) concepts practically and creatively using the specific tools and equipment.
An ATL provides a makerspace where young minds can give shape to their ideas through hands on do-it-yourself mode; and learn innovation skills.
To foster entrepreneurship and innovation, Atal Innovation Mission, NITI Aayog has established over 7000 ATLs across the country.
Iron-ore Policy 2021: The Ministry of Railways recently approved a new iron-ore policy governing the allocation of rakes and transportation of iron-ore. This new policy has been named as Iron-ore Policy 2021. It will come into effect from 10 February 2021.
Aim: The Policy aims to attune it to the present day needs of customers and to meet the complete requirement of transportation of iron ore customers. It will provide total logistics support to steel industry to meet the competitive challenges.
The key highlights of the Iron-ore Policy 2021 are as follows:
The rake distribution system module, as per the provisions of the new policy, will be updated by the Centre Railway Information System (CRIS).
To facilitate the ease of doing business, scrutiny of documentation by Railways has been removed.
Executive Director Rake Movement of Railway Board (EDRM) office, Kolkata which has been sanctioning programmes for movement of iron-ore traffic will have no regulatory role in the new policy.
Higher priority will be given to the movement of iron-ore traffic for domestic manufacturing activity. Within the domestic movement of iron-ore traffic, priority preference will be given to steel, pig iron, sponge iron, pellet, or sinter plant owning customers having their own private sidings at both the loading as well as unloading ends.
The categorization of priority of movement of iron ore has now been based on the availability of railway infrastructure developed by the customer, for loading or unloading, and the nature of movement between various types of sidings with a view to maximize iron-ore movement by rail.
Customers now desirous of moving their traffic under any priority will have to give (an) undertaking that they have procured, transported and utilized materials as per rules and regulations of Central and State Governments.
Old and new plants will be treated similarly as far as allotment and loading of rakes is concerned. The priority preferences for the customers will be self-generated by the system based on the customer profile fed in the system by the concerning zone.
Note: Iron ore is the second most important stream of traffic of Railways and along with steel accounts for nearly 17 per cent (53.81 million tonne of steel and 153.35 million tonne of iron ore) of total 1210 million tonne freight loading of Indian Railways in 2019-2020.
CRIS: It refers to the Centre Railway Information System. CRIS was established in 1986 to maintain information system of Indian Railways. The main projects of CRIS are the computerization of freight business, passenger reservation system, Next Generation Electronic Ticketing, Indian Railways non-reserved ticketing system, national train query system, railway budgeting system, etc.
Additional Info: The main states that produce iron ore in India are Chhattisgarh, Karnataka, Madhya Pradesh, Odisha, Jharkhand, Maharashtra, Goa, Kerala, Tamil Nadu and Rajasthan. Odisha is the largest producer of Iron-Ore in India. Iron-Ores like Hematite, Tomei and Magnetite are found in India.
New Draft 'Arctic' Policy: India recently unveiled a new draft 'Arctic' policy that, among other things, commits to expanding scientific research, "sustainable tourism" and mineral oil and gas exploration in the Arctic region.
Key Highlights:
India expects the Goa-based National Centre for Polar and Ocean Research to lead scientific research and act as a nodal body to coordinate activities under it.
The policy aims to put in place Arctic related programmes for mineral/oil and gas exploration in petroleum research institutes and encouraging tourism and hospitality sectors in building specialized capacities and awareness to engage with Arctic enterprises.
The policy also aims to promote scientific research in the Arctic by expanding "earth sciences, biological sciences, geosciences, climate change and space related programmes, dove-tailed with Arctic imperatives in Indian Universities."
Arctic research will help India's scientific community to study melting rates of the third pole — the Himalayan glaciers, which are endowed with the largest freshwater reserves in the world outside the geographic poles.
India in Arctic:
In 2007, India launched its first scientific expedition to the Arctic.
In 2008, India, during the second Arctic expedition set up it's first permanent Arctic research station 'Himadri' in the international Arctic research base at Ny-Ålesund in Spitsbergen, Svalbard, Norway.
India has two other observatories in Kongsforden and Gruvebadet.
India has sent 13 expeditions to the Arctic since 2007 and runs 23 active projects.
India received the 'Observer' country status in the Arctic Council in 2013 and is one among the 13 countries across the world, including China, to have that position. The status was renewed in 2018.