Free Political Science
Here are some help tools for tackling Political Science in the UPSC exams, ranging from the syllabus to reading list and other tips. These resources on Political Science also includes IAS Question Papers of Political Science. We wish you to adopt the best strategy and become successful. Suggested Strategy for Political Science. We try our best to provide as many resources for your prepration as possible, but if you can add to this list please feel free to send us links or matter.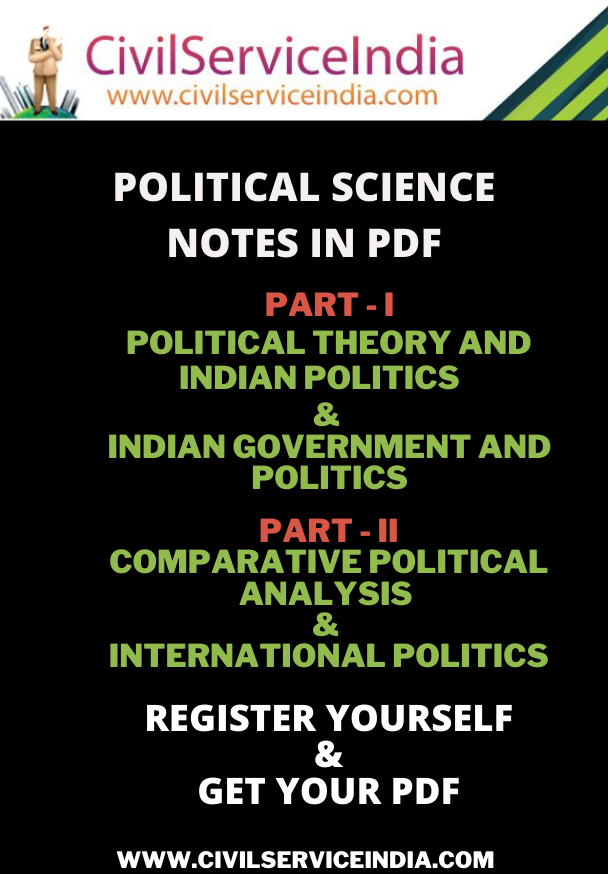 With the help of Ms. Ragini Sinha we are developing some notes for you to do your initial studies from. But do remember that this is not enough and you will need further in depth studies of the subject matter from various sources to able to form fluid answers. We hope you like these notes. We wish all Political Science students all the best.
Part - I
Political Theory and Indian Politics
Indian Government and politics
Part - II
Comparative Political Analysis and International Politics: